NPHS Seniors share why their success is attributed to teachers, coaches, and family involvement. Listen in now to learn more!
https://youtu.be/OLuFtXjD4KM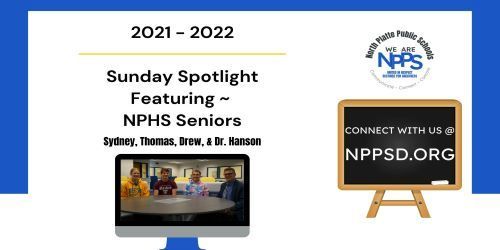 North Platte FFA did an amazing job sharing the story of our 4-year-old program and how FFA is helping guide their future. Our chapter is outstanding with community connections, connecting with younger students, and volunteering. The future of The NPHS FFA Program is bright! #WeRNPPS COME GROW WITH US!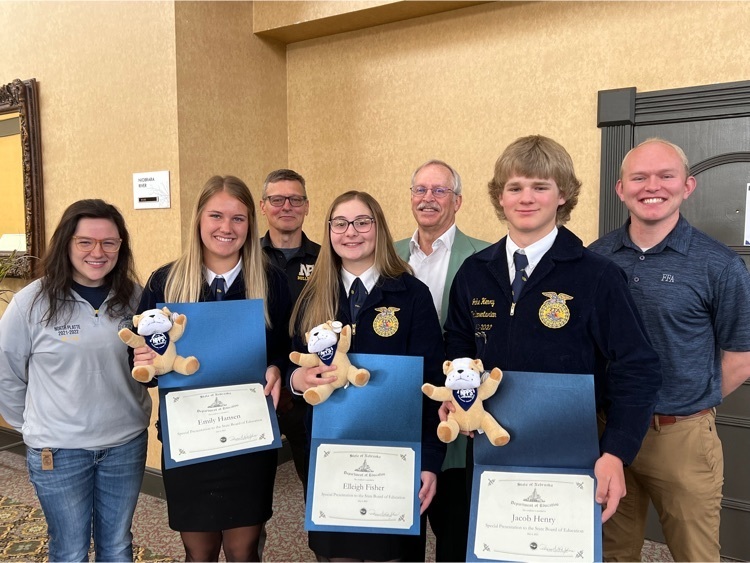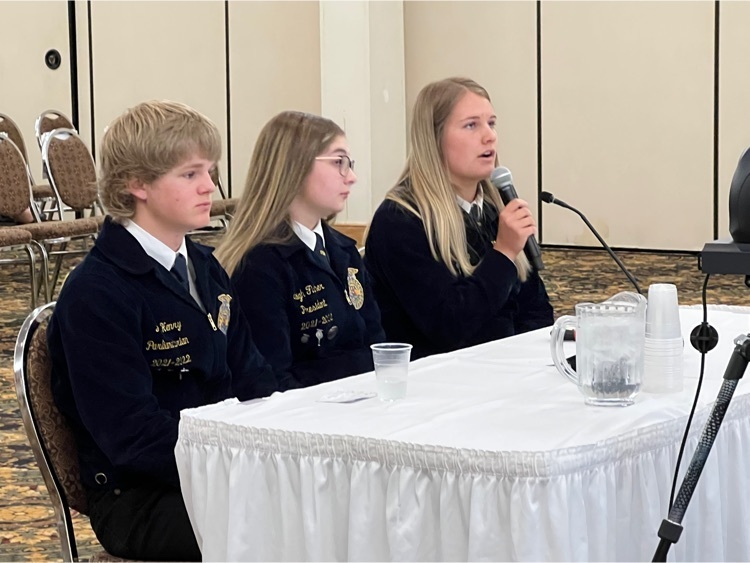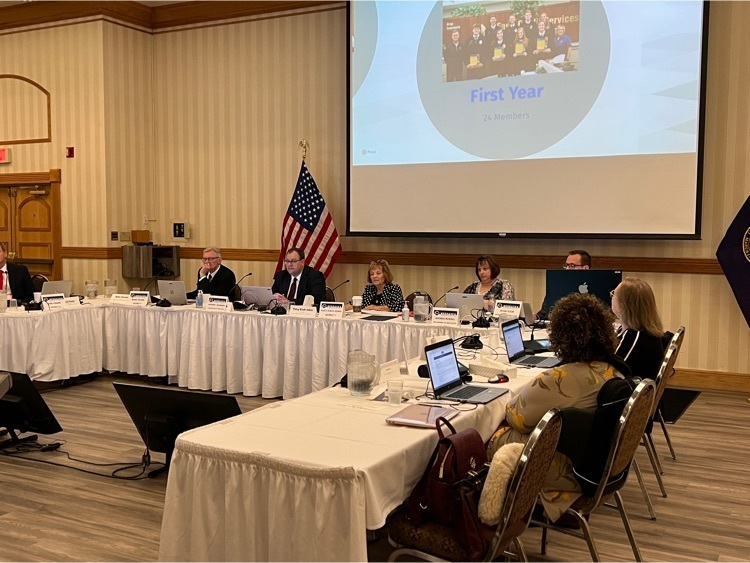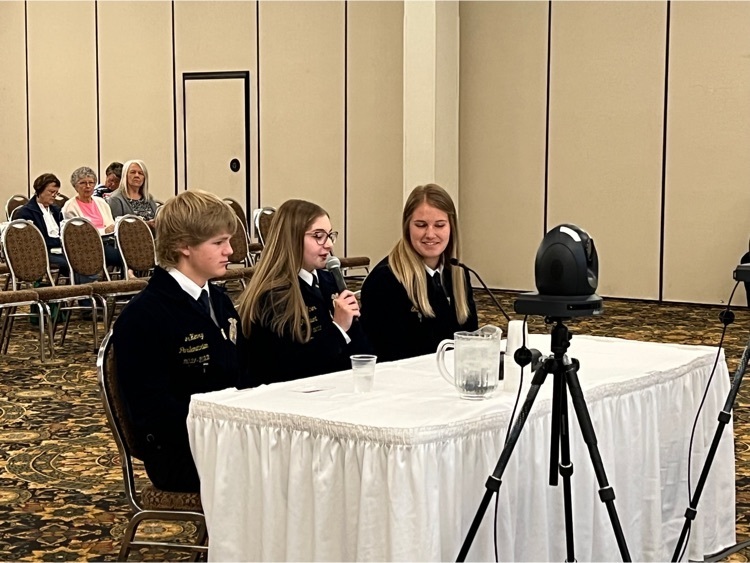 2022 GNAC GOLF MEET!! Your NPHS Bulldogs golf team will be traveling WEST to Gering to take part in 2022 GNAC Meet TODAY!!! Action from the Monument Shadows G.C. will begin at 10:00 AM. Good luck to all golfers and coaches as you represent North Platte!!! #WTMB

NPHS Activities Report (5.9.22 to 5.15.22 - NSAA Week # 45) Link:
https://www.smore.com/m7dzh
L-E-T-S-G-O-B-U-L-L-D-O-G-S!!!!!! #finishstrong #championshipseason #WTMB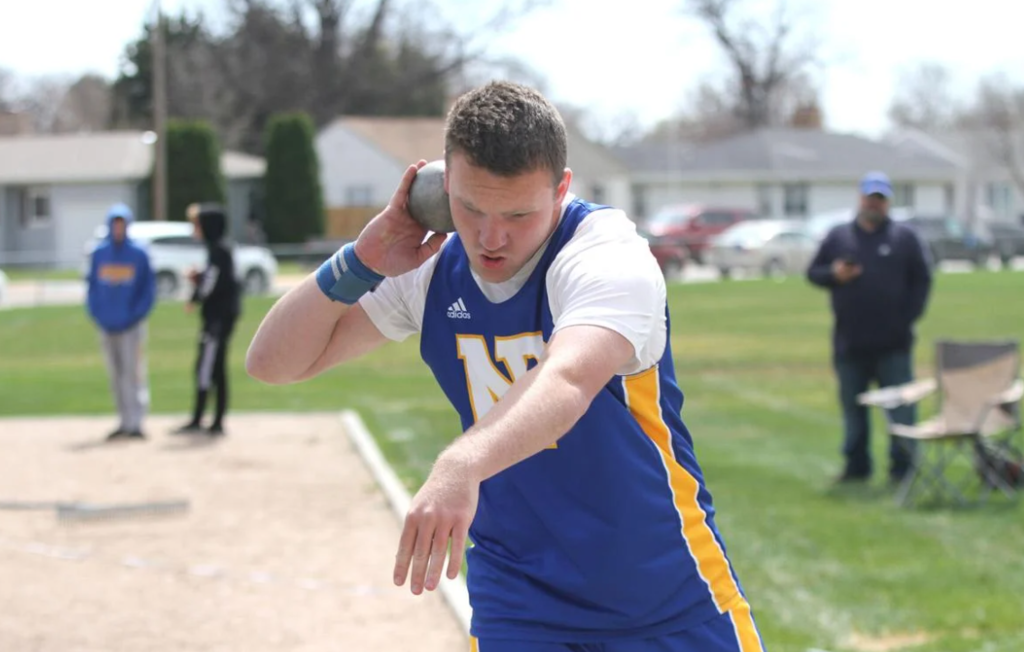 Congratulations, Lake Elementary D.A.R.E. graduates. Your hard work has paid off.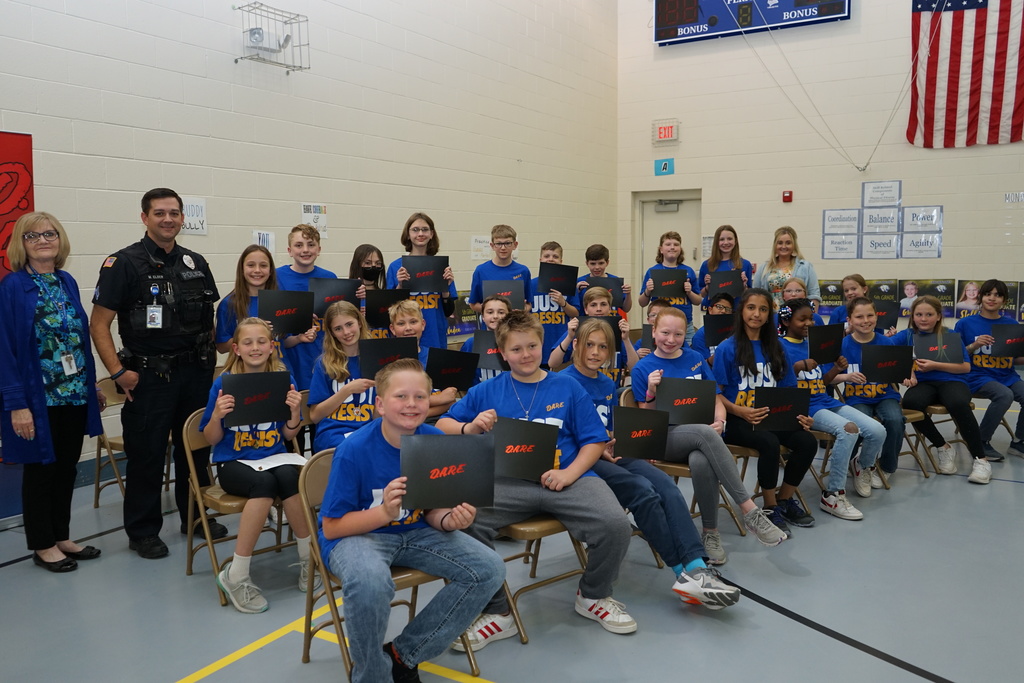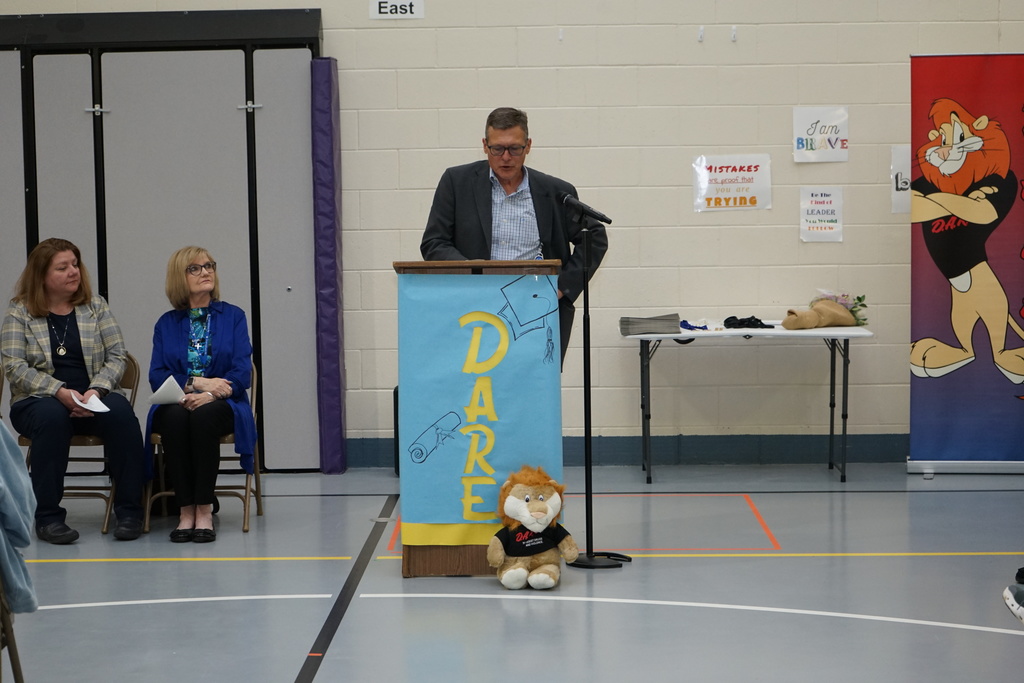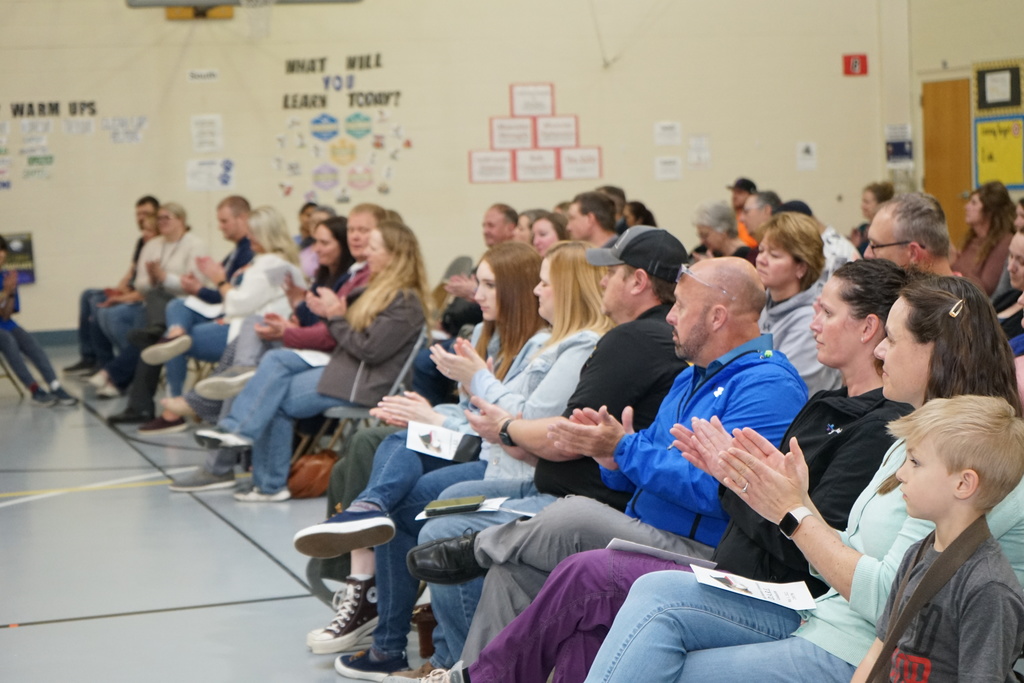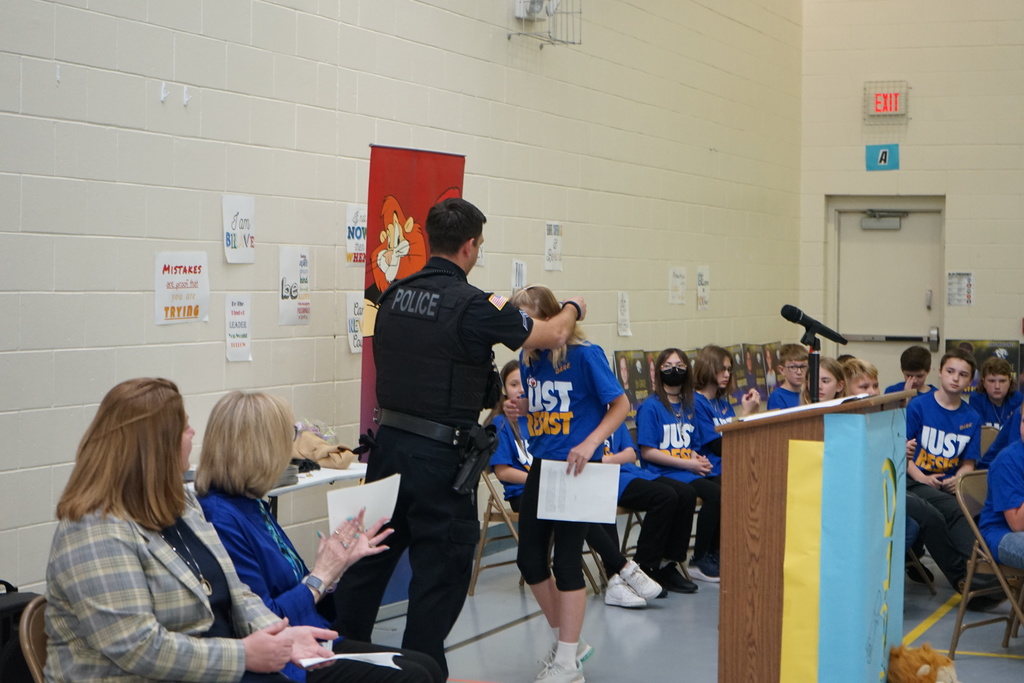 Congratulations Beck H. for being our paraeducator for the month. We appreciate you and the work you do at McDonald Elementary.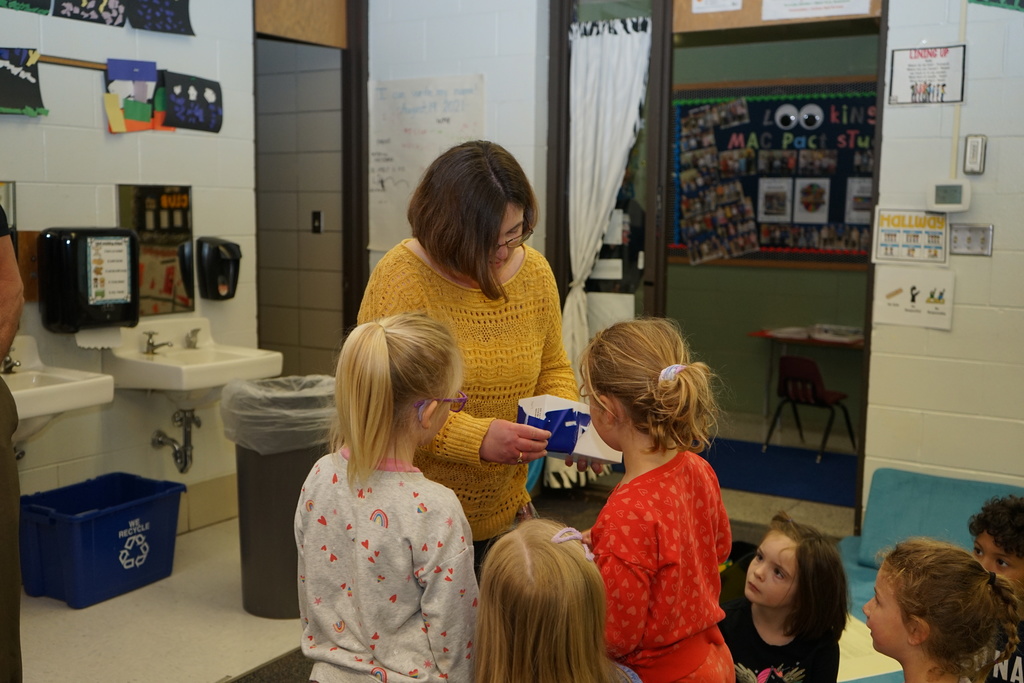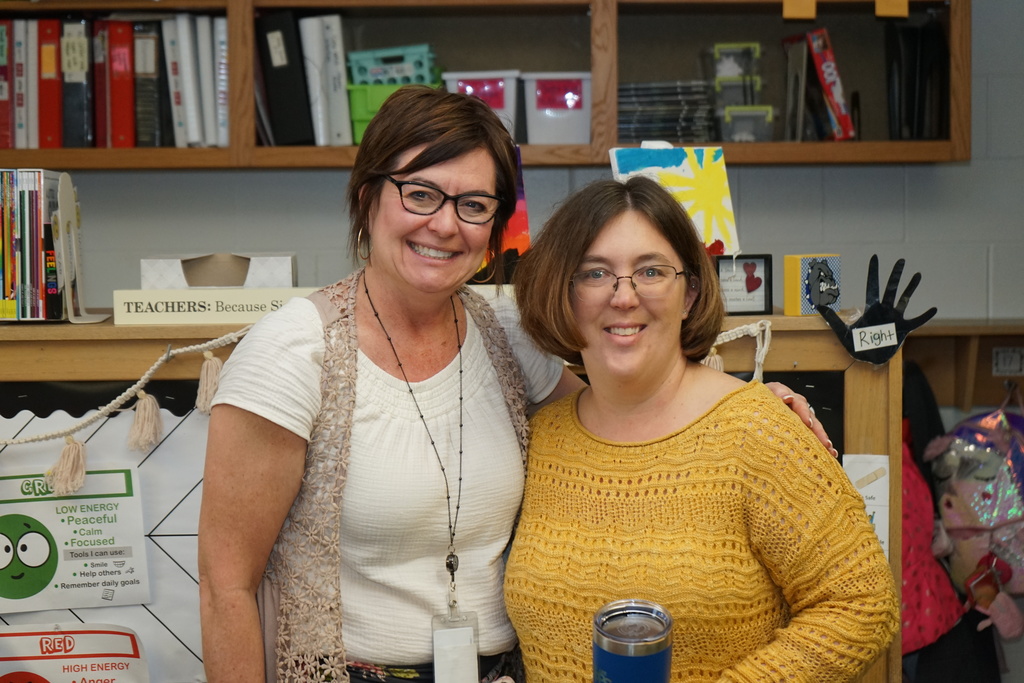 Mobile Food Pantry North Platte High School 1220 West 2nd Street Tuesday, May 10, 2022 1:00 pm – Until Food is Gone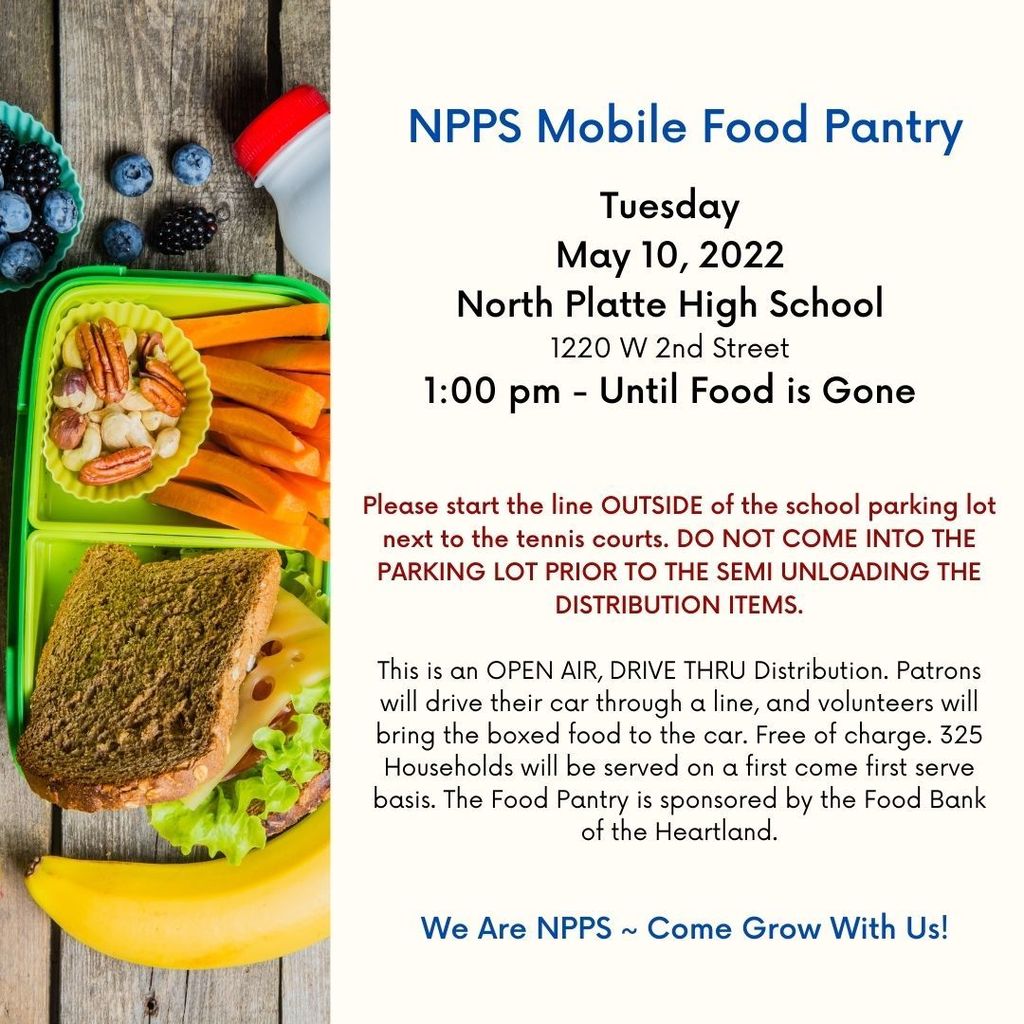 Mobile Food Pantry North Platte High School 1220 West 2nd Street Tuesday, May 10, 2022 1:00 pm – Until Food is Gone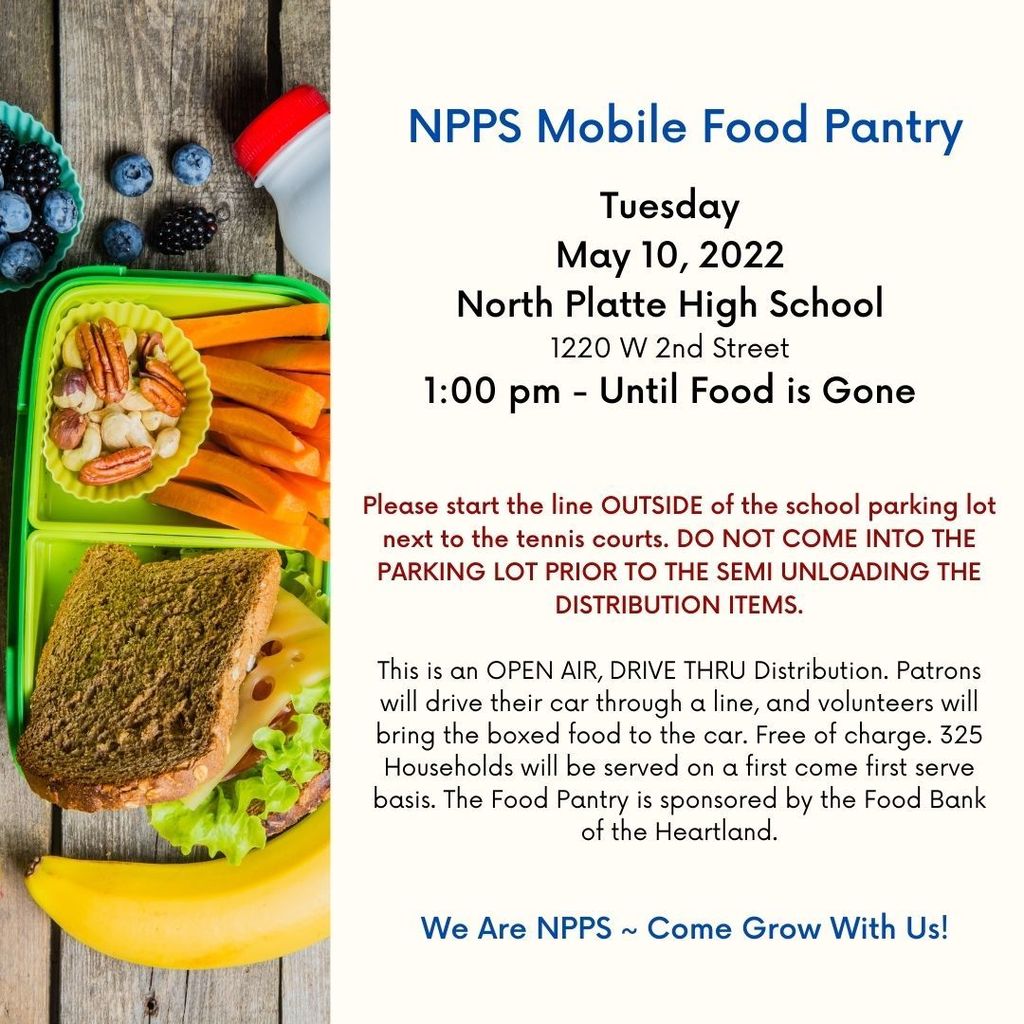 Wednesday's NP Invite Track meet Schedule change: the Middle School portion of the meet will start at 12:00 for field events and 1:00 for running events. We'll run the 3200 M relay in between those times. Dress accordingly as it'll be a little wet.

A-3 DISTRICT FINAL!!!! Your Lady Bulldogs are facing off against the Lincoln Southeast Knights TOMORROW (5.4.22) for a chance to qualify for the Class A State Tournament. Action from Lincoln's Seacrest Field will begin at 5:00 PM. Good luck ladies and keep the mojo going!! #WTMB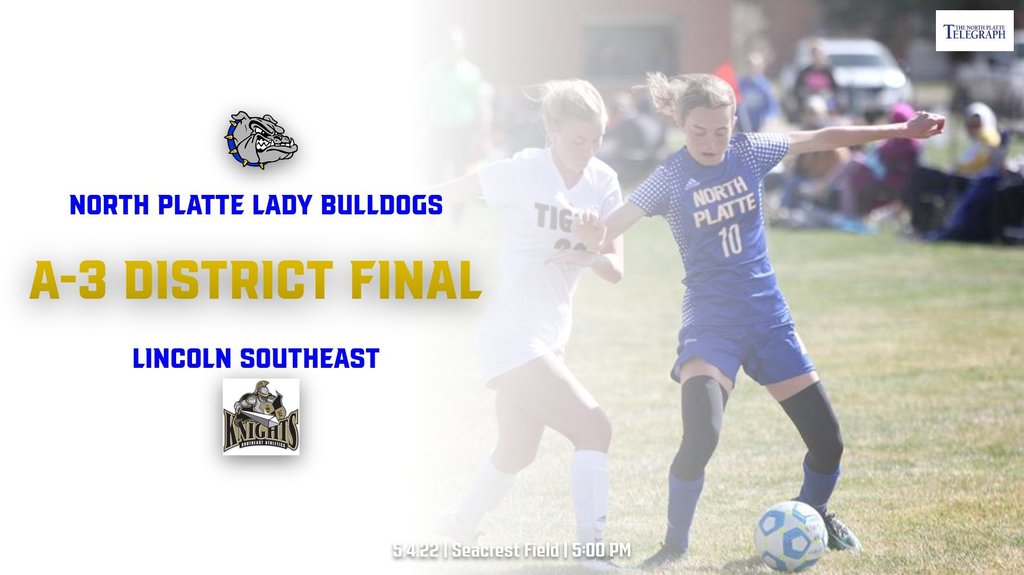 2022 GNAC Track & Field Invite!!! NPHS is the proud host of the 2022 GNAC Track & Field Invitational taking place TODAY at Bauer Field. Field events will start at 1:30 PM with first session running events starting at 3:00PM. Looking forward to a great day of competition!! #WTMB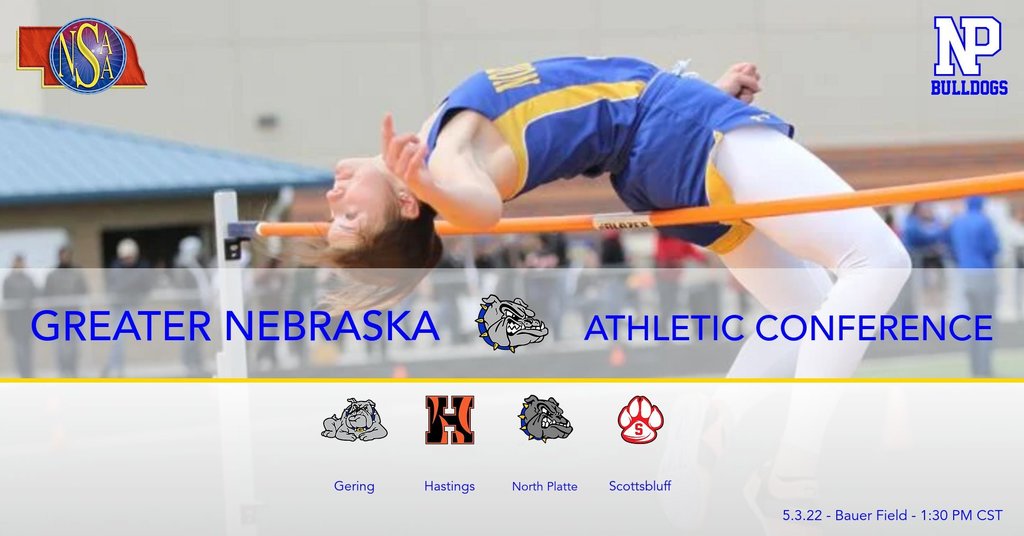 DAWGS WIN IN OT from A-3 District….@nsaahome @theNebpreps Will play in the A-3 District Final on Wednesday @ 5:00 with the opponent TBD…Great Job Ladies!!!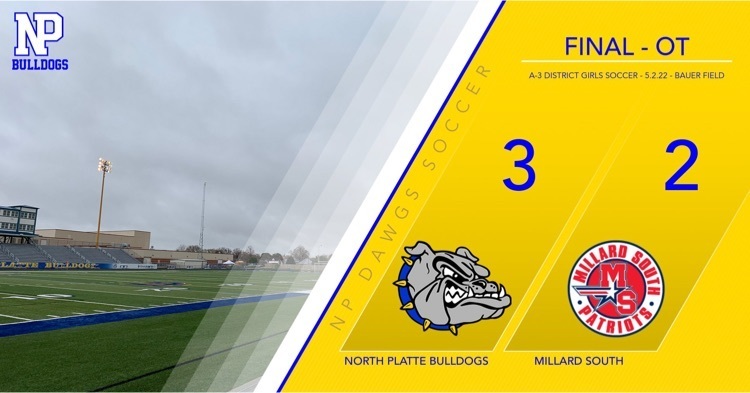 For tonight's (5.2.22) district soccer game, there will be NO ACCESS FROM THE SOUTH SIDE (A Street) of Bauer Field. All entrance must be from the NORTH SIDE. Additionally, per NSAA guidelines, NO PASSES will be accepted. Admission is 6.00 for adults & 5.00 for students.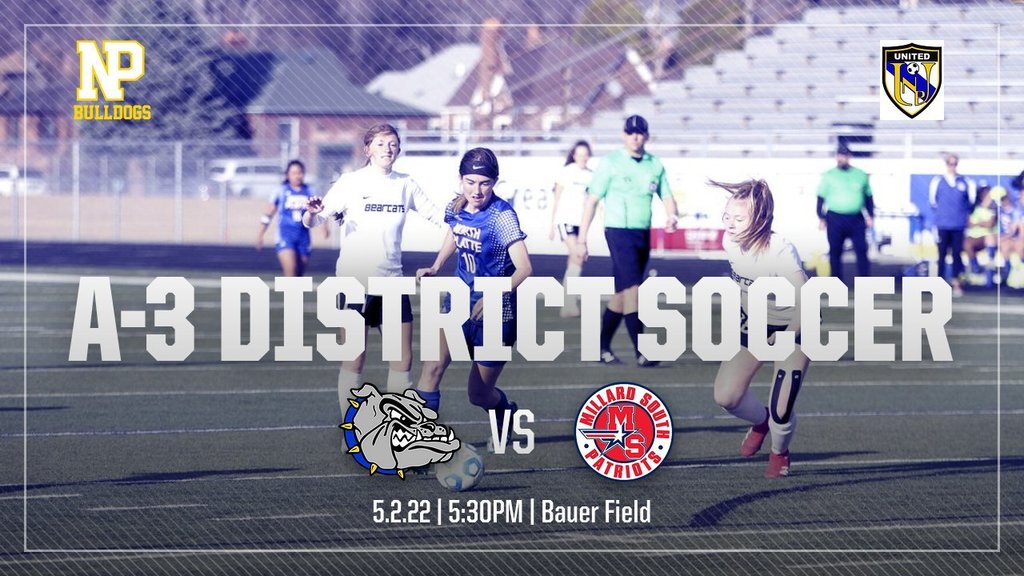 Check out this week's lower level action here at NPHS!!! Best of luck to all athletes & coaches as your wind down your Spring Sports this week!!! #WTMB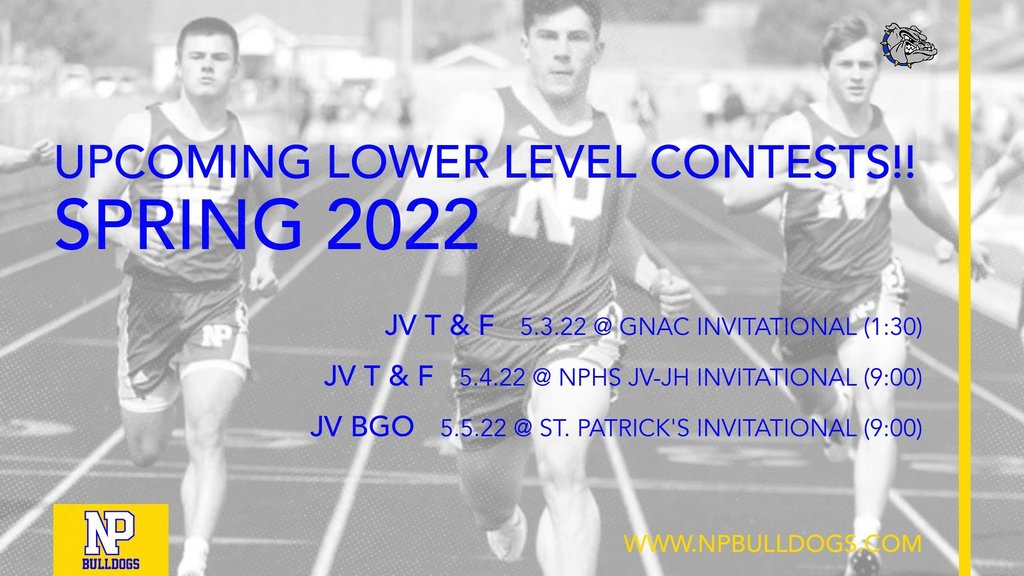 A-1 DISTRICT SOCCER GAMEDAY!!! Your Bulldogs Soccer team will be traveling to Gretna TONIGHT to take on the Dragons in the A-1 District First Round!! Action from Gretna H.S. will start at 7:00 PM CST. Good luck to all players and coaches!!! #WTMB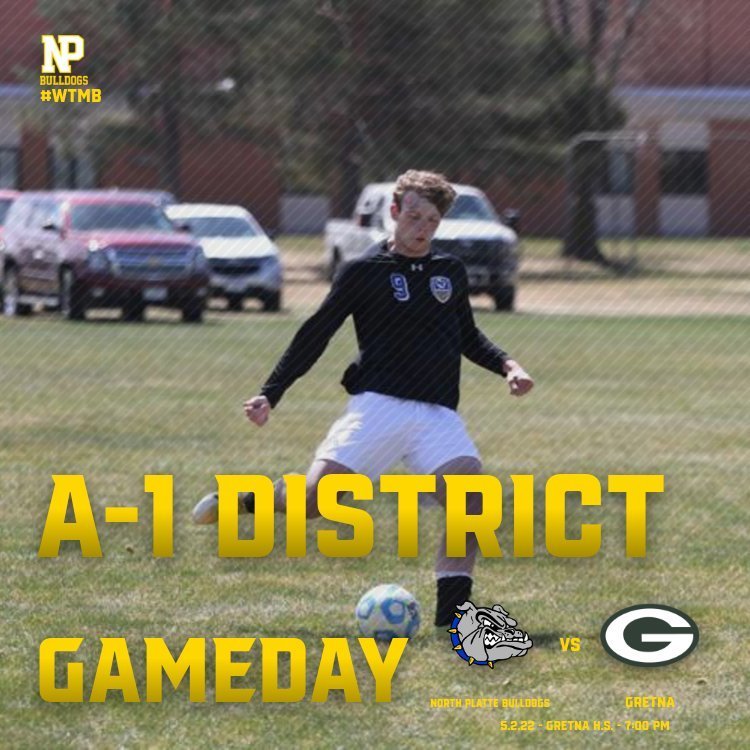 Your Lady Dawgs have earned the #2 seed in the A-3 District & will host Millard South on TONIGHT, May 2nd starting at 5:30 PM at Bauer Field. NP UNITED SOCCER has stepped up to pay admission for NPHS students w/ id at the gate!!! DRESS WARM & BE LOUD TONIGHT AT BAUER!!!!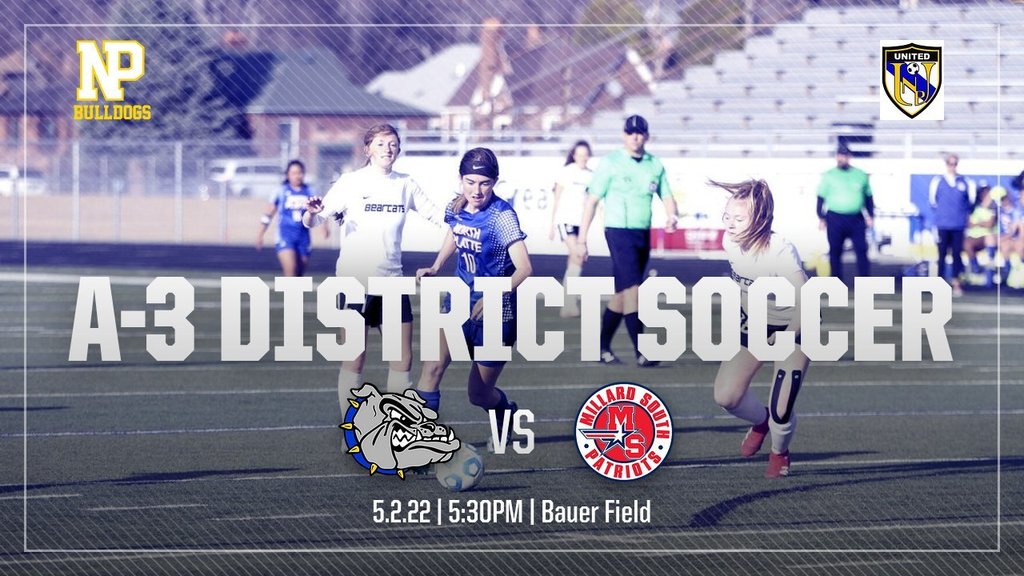 As many of you know, ongoing construction at Adams Middle School is planned for this summer. Due to the availability of materials and workers and the extensiveness of the projects to be completed, the last day of school for AMS students will be Wednesday, May 18, 2022. Thank you, Stuart Simpson MBA, SFO Executive Director of Finance, Facilities and Operations, North Platte Public Schools