DAWGS FINISH 6th IN CLASS A!!!!!Bringing home more hardware from the state track meet this afternoon was Lathan Moss (8th PV) Caden Joneson (6th 110HH) Kolten Tilford (7th 100) Vince Genatone (3rd 100) 400M Relay (2nd). Great job sending Coach McGuire out on a high note!!!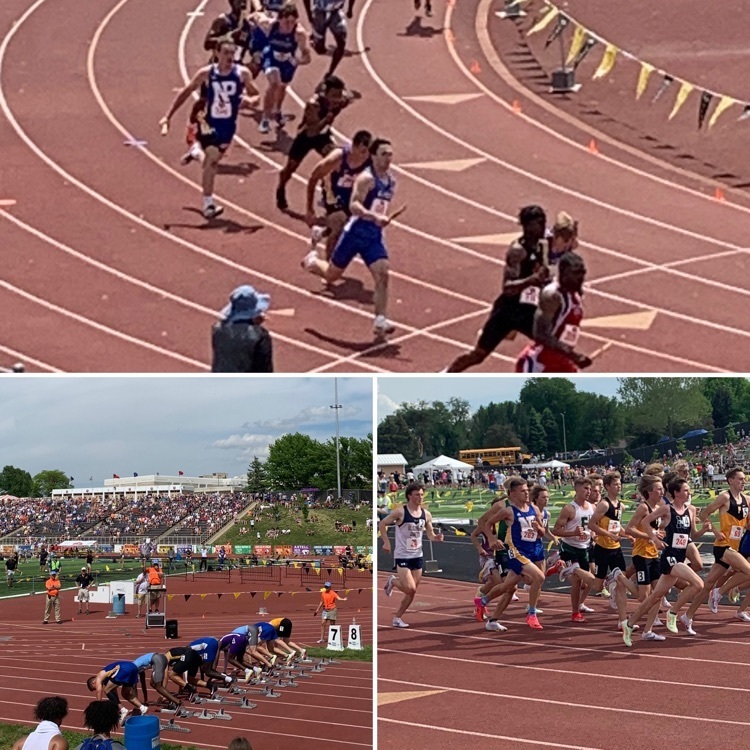 NPHS SENIOR CHANCE SKAGGS competed today in the Wheelchair 200M at the NSAA State Meet!!! Chance worked hard all season to earn this opportunity and we are so happy for him, his teammates, and coaches!!! Great job today!!! #WTMB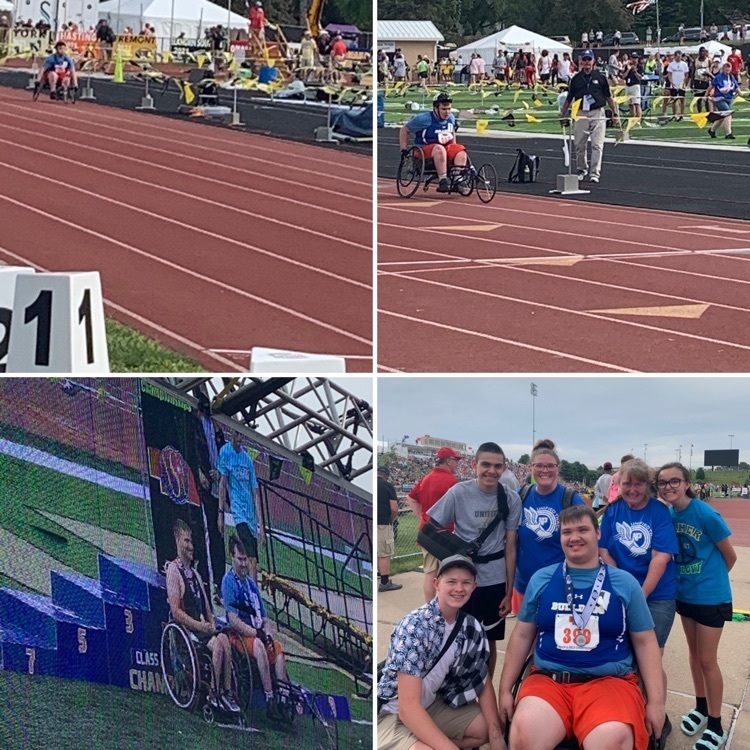 STATE TRACK & FIELD UPDATE: After the AM session, the Bulldogs are taking home 4 MORE MEDALS with Nic Davis (5th Discus) Jack Oettinger (3rd PV) Kolten Tilford (4th LJ) and Donte Koif (5th LJ)!!! Running events now underway at Omaha Burke…FINISH STRONG DAWGS!!! #WTMB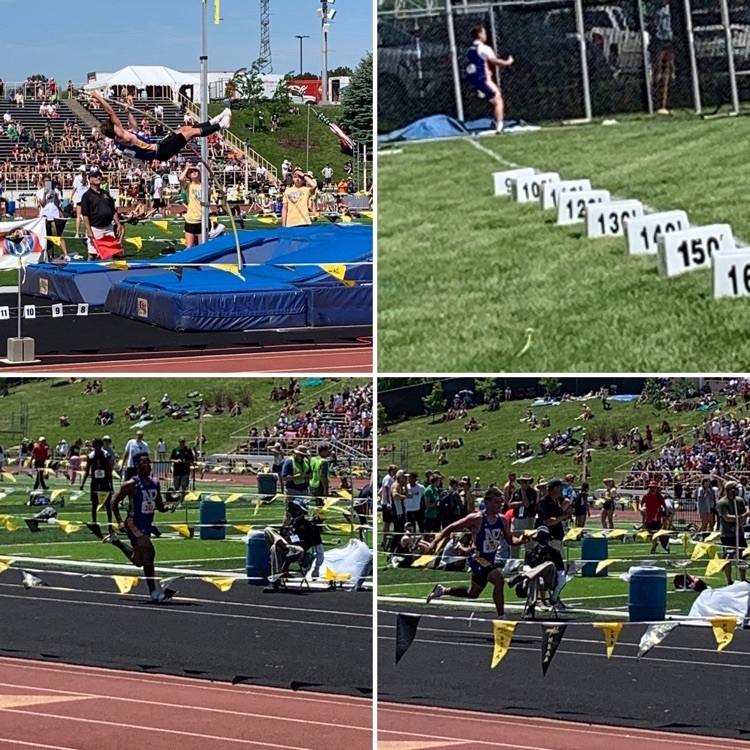 LADY DAWGS TENNIS battled today at the NSAA Class A State Meet….Great effort and attitude by the athletes and coaches all season long!!! Thank you for representing North Platte HS and the community so well all season long!!! #WTMB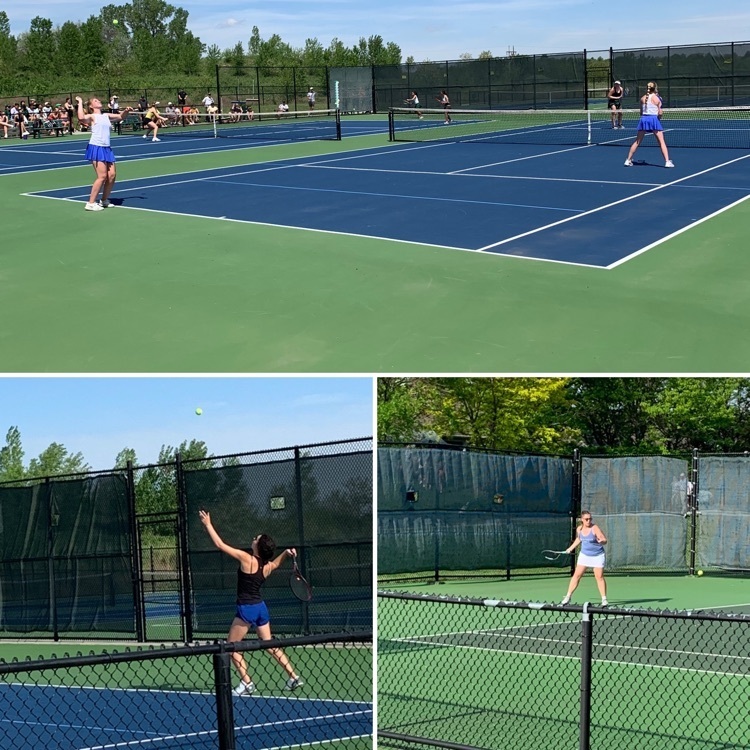 Today is all about the Little Feet that keep our Preschool Programs Growing. Congratulations Bullpup Preschoolers on completing your year.😊 #WeRNPPS Come Grow With Us!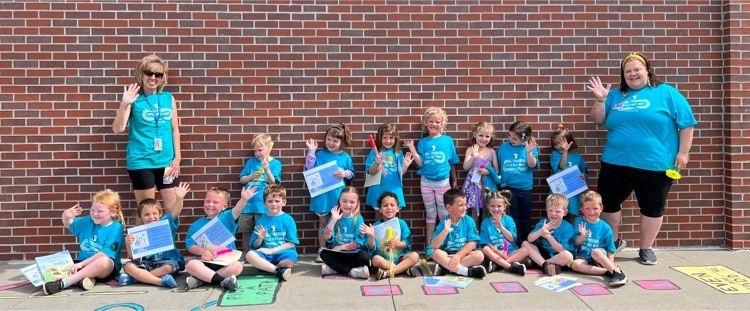 STATE TRACK & FIELD: DAY 2 - Your Bulldogs will take to Omaha Burke TODAY for the 2nd session of the NSAA Class A State Meet. Field events will start at 9:30 AM this morning with running on the track starting at 1:30 PM. Good luck Dawgs and bring some 🥇🥈🥉🏆 home to NP!! #WTMB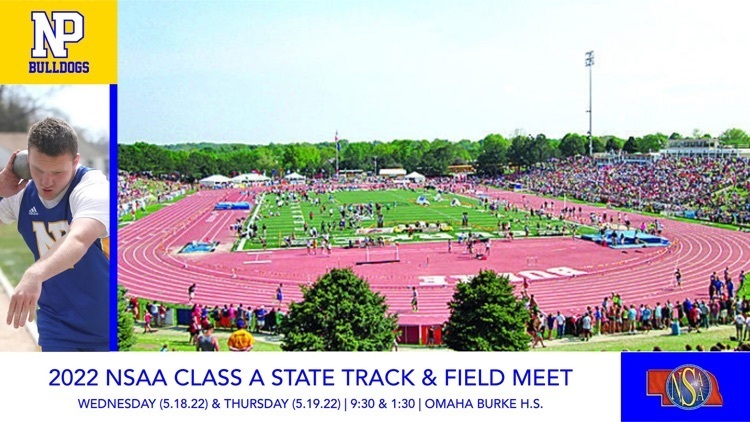 STATE TENNIS DAY 1!!! Your Lady Dawgs tennis team will be in action TODAY at the Class A State Tournament. Matches from the Koch Tennis Center will begin at 9:00 AM! Good luck to all athletes and coaches!!! #WTMB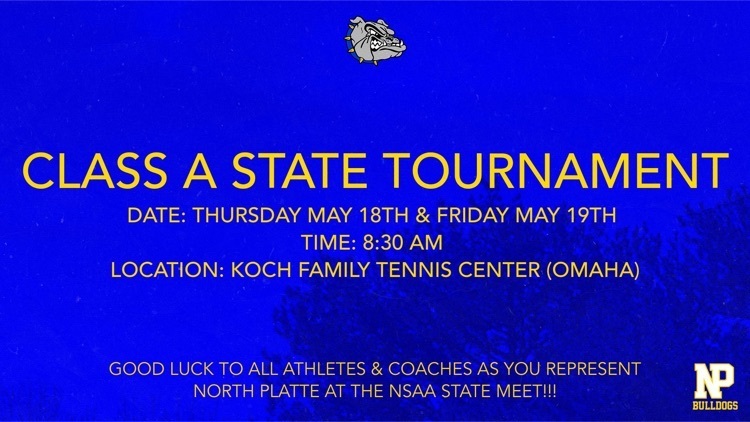 STATE TRACK DAY 1: Big first day for the Dawgs with Nic Davis placing 3rd in the SP & Carly Purdy 9th in the LJ. Qualifying for FINALS tomorrow are Caden Joneson (100HH) and Vince Genatone & Kolten Tilford (100M). Keep up the great work Dawgs!!! #WTMB #HWPO

Jefferson D.A.R.E. Graduates have learned so much about making safe and responsible decisions. These students have taken a valuable step in identifying resources that will support them as they continue to grow! Congratulations Students.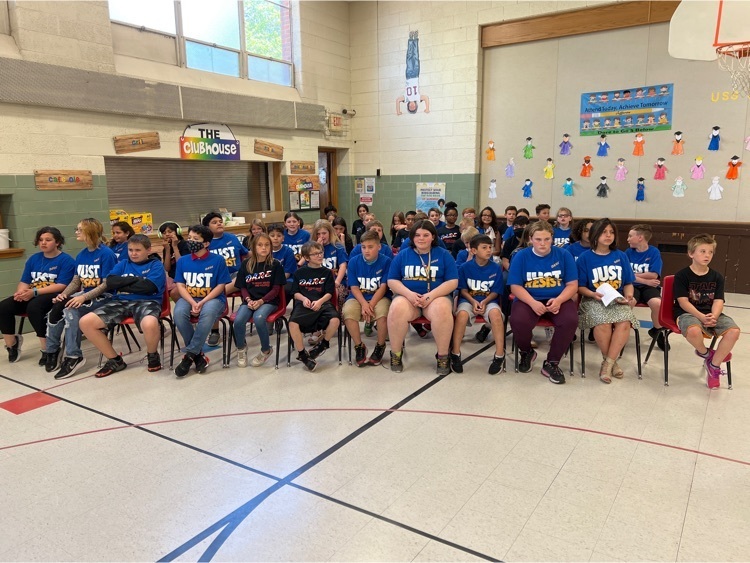 D.A.R.E. Graduation -McDonald Elementary Responsibility, Respect, Confidence, & Communication are just a few of the items shared by speakers Caroline and Madalyn.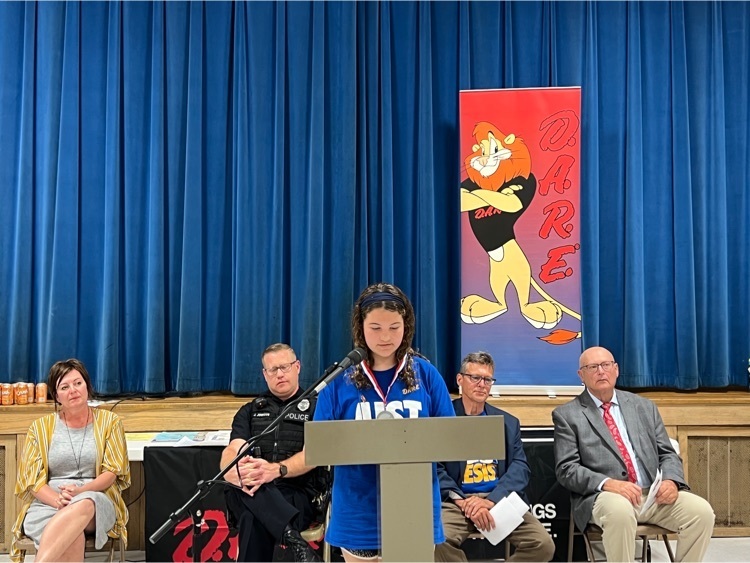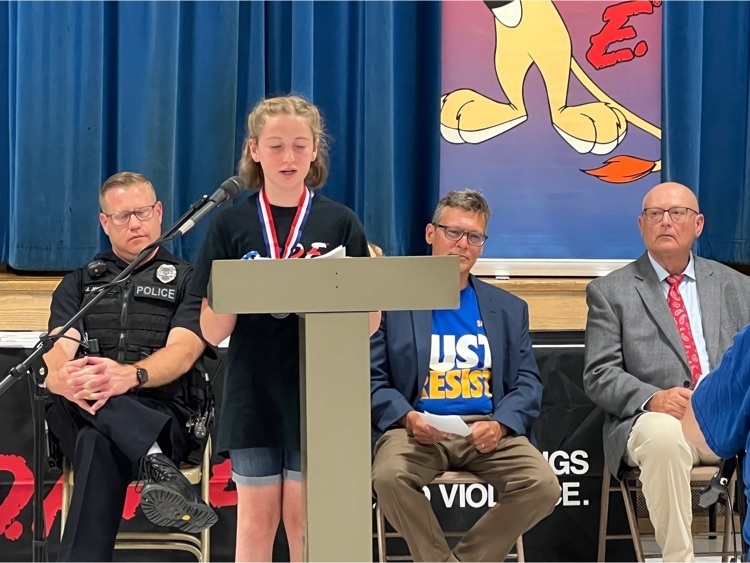 WINTER RECORD BREAKERS!! Kylie Harvey (GBB), Cooper Leibhart (S&D), and Vince Genatone (WR) all added their names to the NPHS record books this past winter!!!! Congratulations to these three Bulldog athletes and the time & effort they put into being successful this winter! #WTMB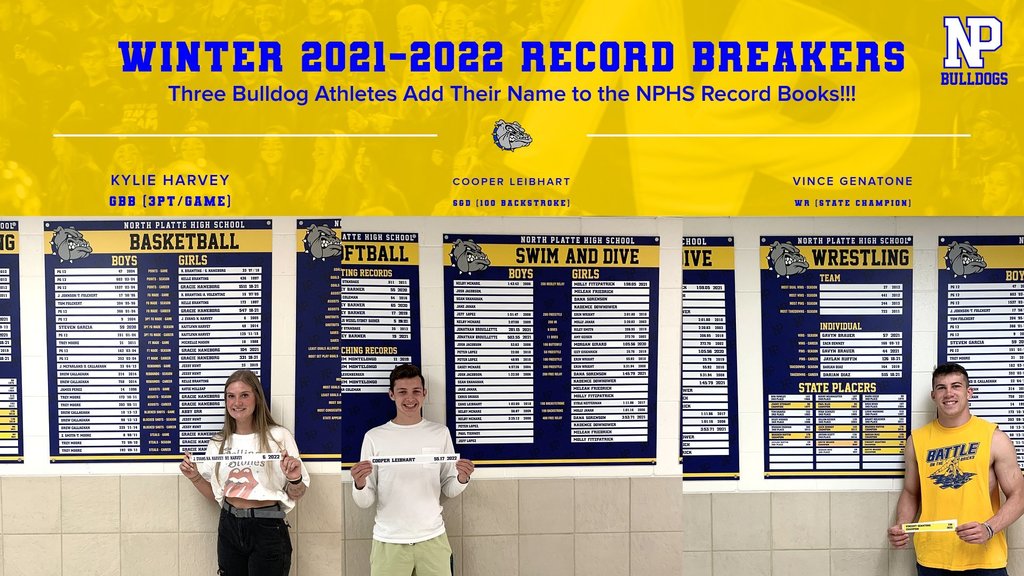 Congratulations to the MS athletes who placed at the State Meet In Gothenburg. Whitney Wehr 8th 100m Keyayla Williams 4th LJ, 7th 200m Addisyn Purdy 8th shot Whitney Wehr, Kate Kautz, Tenni Still, Keyayla Williams 2nd 4x100 Relay James Peters, Camden Weaver, Shane Patterson, Jack Knapp 7th 4x800 Relay

A-3 DISTRICT GOLF!!! Your North Platte Bulldogs are hosting the 2022 A-3 District Golf Meet today at Lake Maloney G.C.!!! First groups will tee off at 10:00 AM with the top 10 individuals and top 3 teams qualifying for the Class A NSAA State Meet next week at the Norfolk C.C.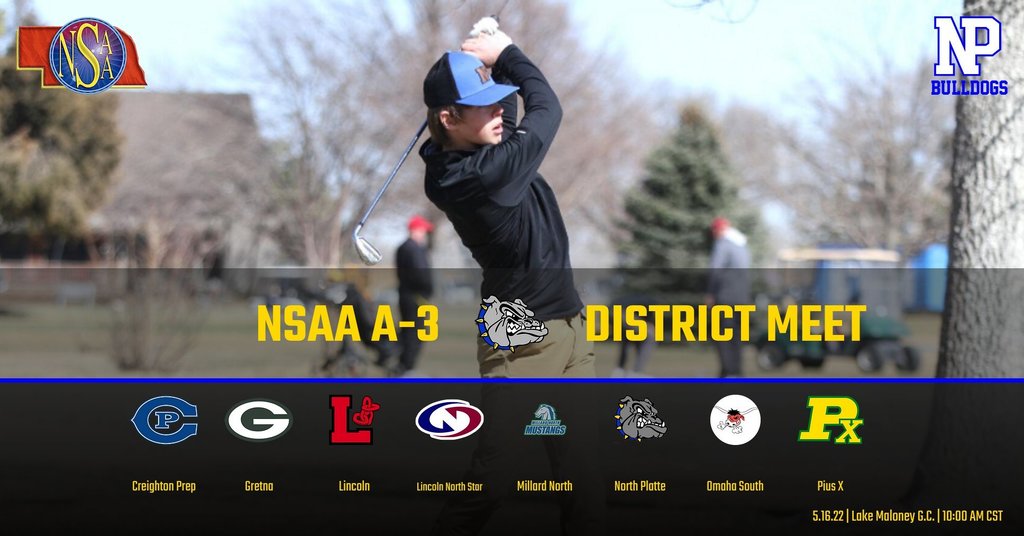 Congratulations North Platte Public Schools Class of 2022!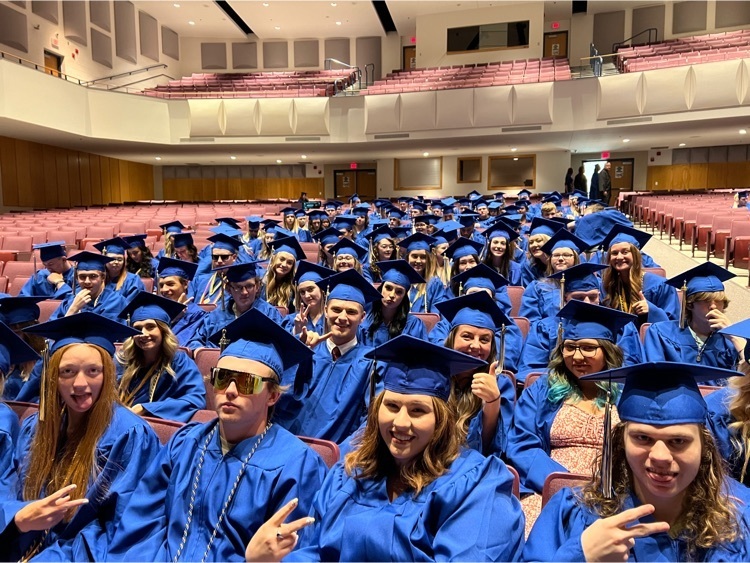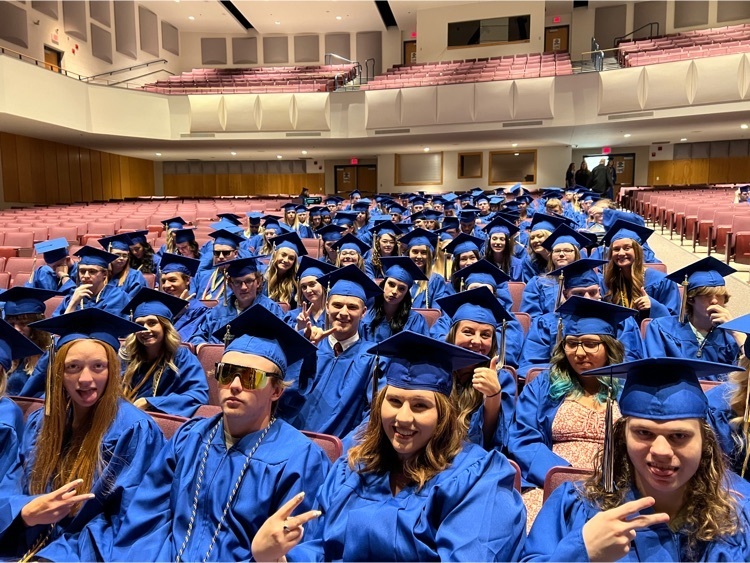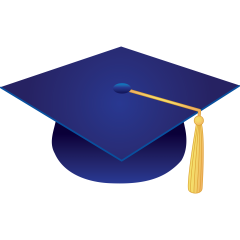 Congratulations to the MS state track qualifiers this weekend at the Nebraska JR High State championships in Gothenburg. Whitney Wehr 100m, 4x 100 relay, Keyayla Williams 200m, 100m Hurd, LJ, 4x100 relay, Addisyn Purdy shot, Discus, Katie Titus, shot , Discus, Tenni Still 4x100 relay, Kate Kautz 4x 100 relay, Kori McClain 4x 800 relay, Jaycee Burk, 4x 800 relay, Lachelle Benitez 4x 800 relay, Lexie Miller 4 x 800 relay.. Andrew Weiss Discus, James Peters, Camden Weaver, Jack Knapp, Shane Patterson 4x 800 relay…Best of Luck!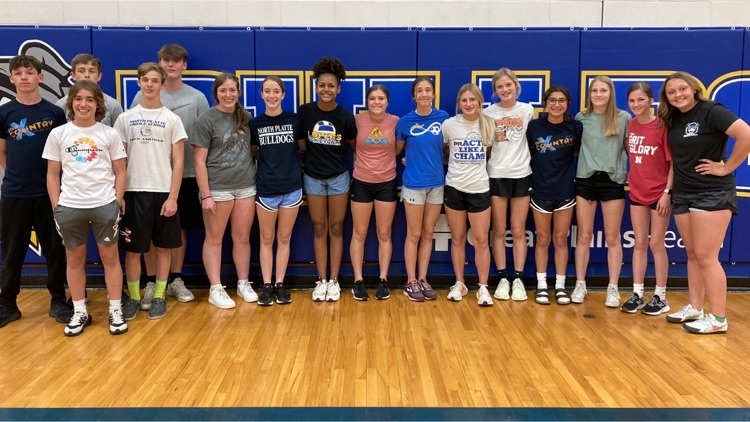 NPHS Activities Report (5.16.22 to 5.22.22 - NSAA Week # 46) Link:
https://www.smore.com/67a93
L-E-T-S-G-O-B-U-L-L-D-O-G-S!!!!!! FINISH STRONG...#championshipseason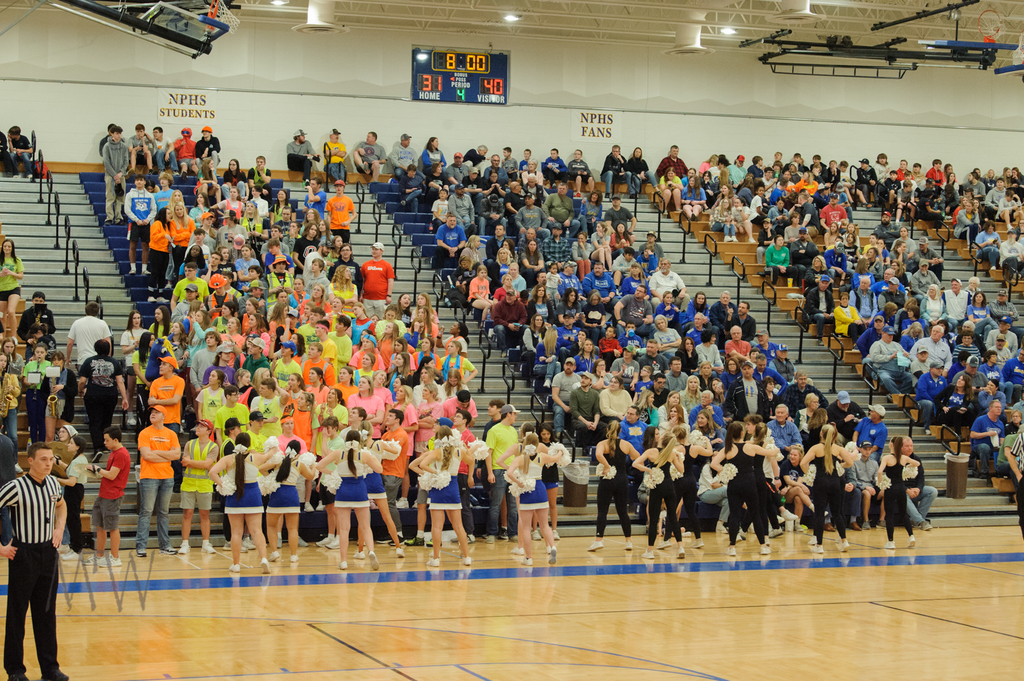 NPHS SPEECH will be led next year by current NPHS teachers Scott King and Megan Kelley!! Both Mr. King and Mrs. Kelley served as interim head and assistant coaches respectively this past season and will be elevated to those roles full time for the 2022-2023 school year. #WTMB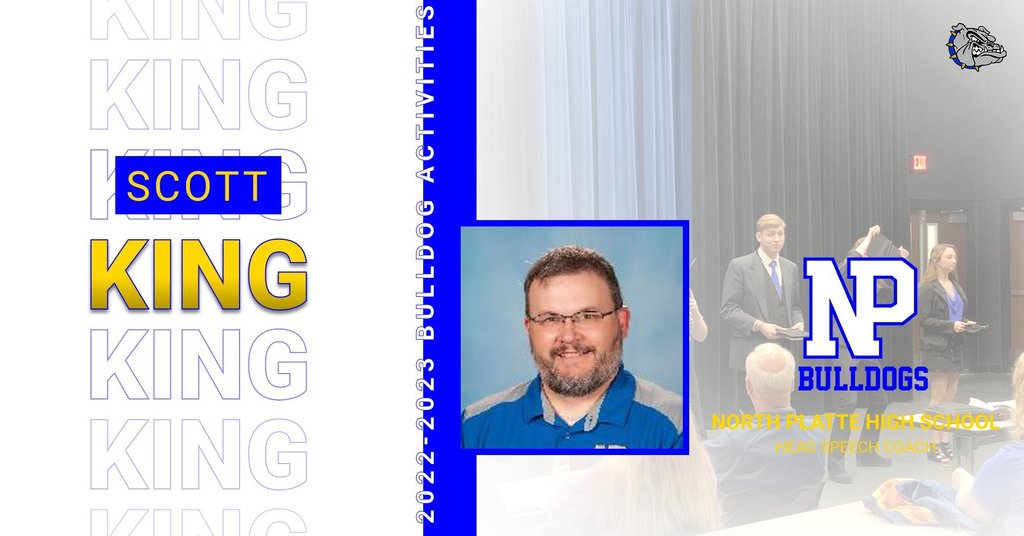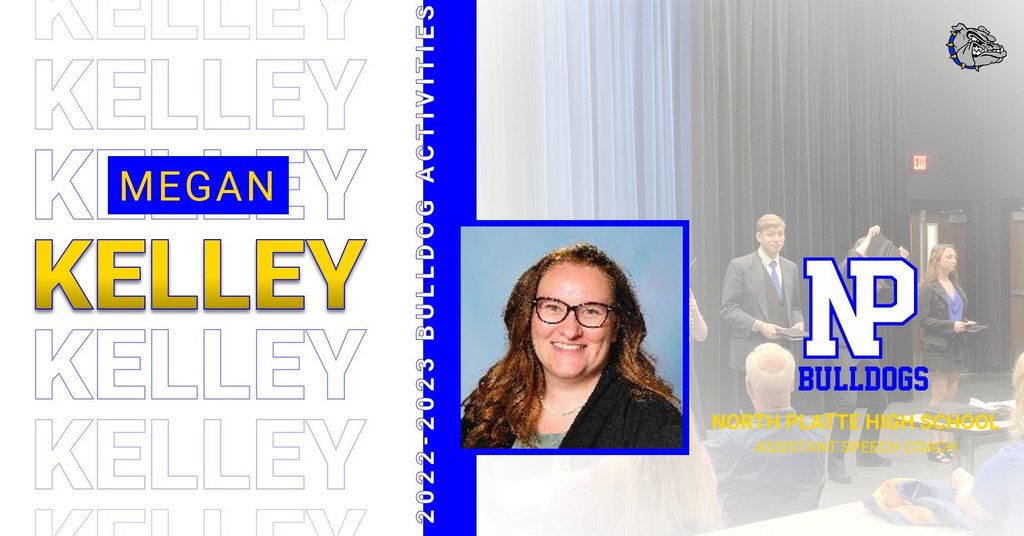 NPHS GIRLS GOLF will be led next season by current NPHS Head Boys Golf & Assistant Girls Golf coach , Matt Kaminski. He will be assisted next fall by Cory Dosland. Both Coach Kaminski & Dosland bring an extensive coaching background & love for the game of golf to the program!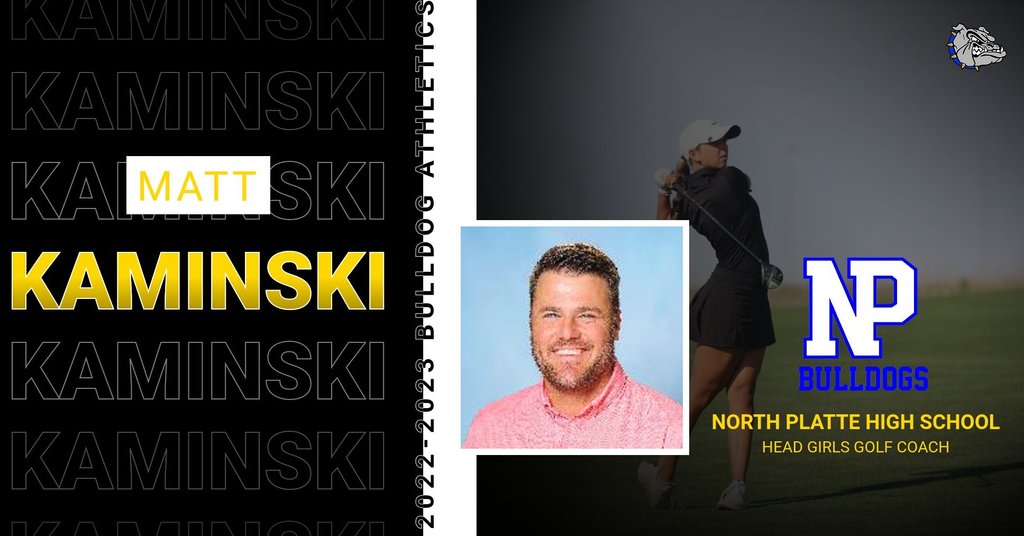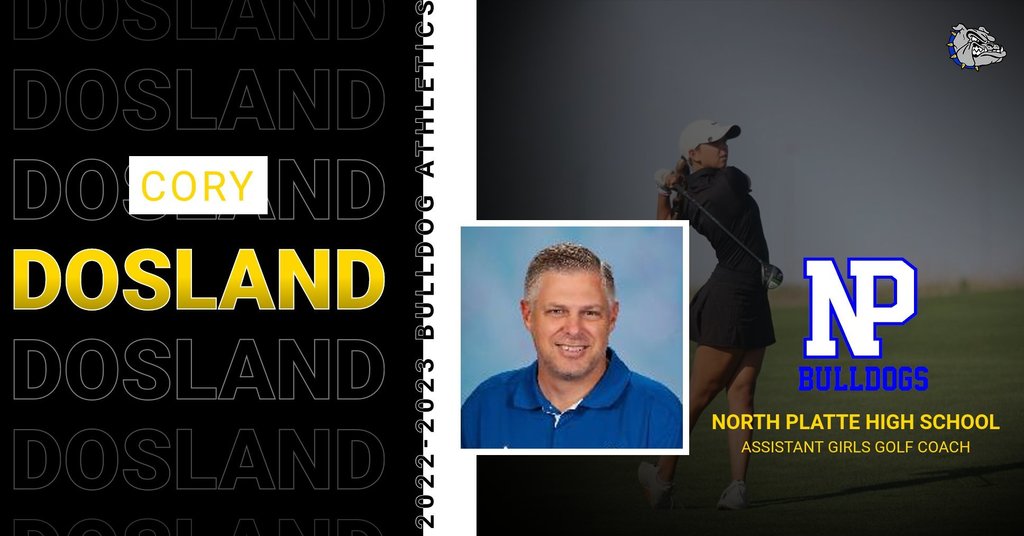 BULLDOG SUMMER S&C ALERT! Summer strength & conditioning sessions will start for all students grades 7-12 on June 6th (See session times below). More information and/or registration will be shared out at a later date. Questions: Contact Bernie Madison at
bmadison@nppsd.org
.