You are invited to view the August 2021 NPPS Board of Education Meeting Zoom webinar. When: Jul 12, 2021, 5:30 PM Central Time (US and Canada) Topic: July 2021 North Platte Public Schools Board of Education Meeting Please click the link below to join the webinar:
https://zoom.us/j/99510641197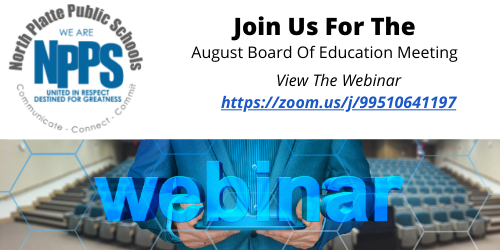 Interested in a FALL SPORT but not sure who to contact? Below are the head coaches & emails for the fall sports at NPHS whom you can reach out to for information. Also, you can sign up for a specific sports Remind101 by texting the corresponding code listed below to 81010.


The 2021 NSAA FALL SPORTS SEASON is less than TWO WEEKS away!! Make sure students going out for a fall sport at North Platte High School have the following items taken care of PRIOR to the start of practice. A student cannot practice if these steps are not complete. #WTMB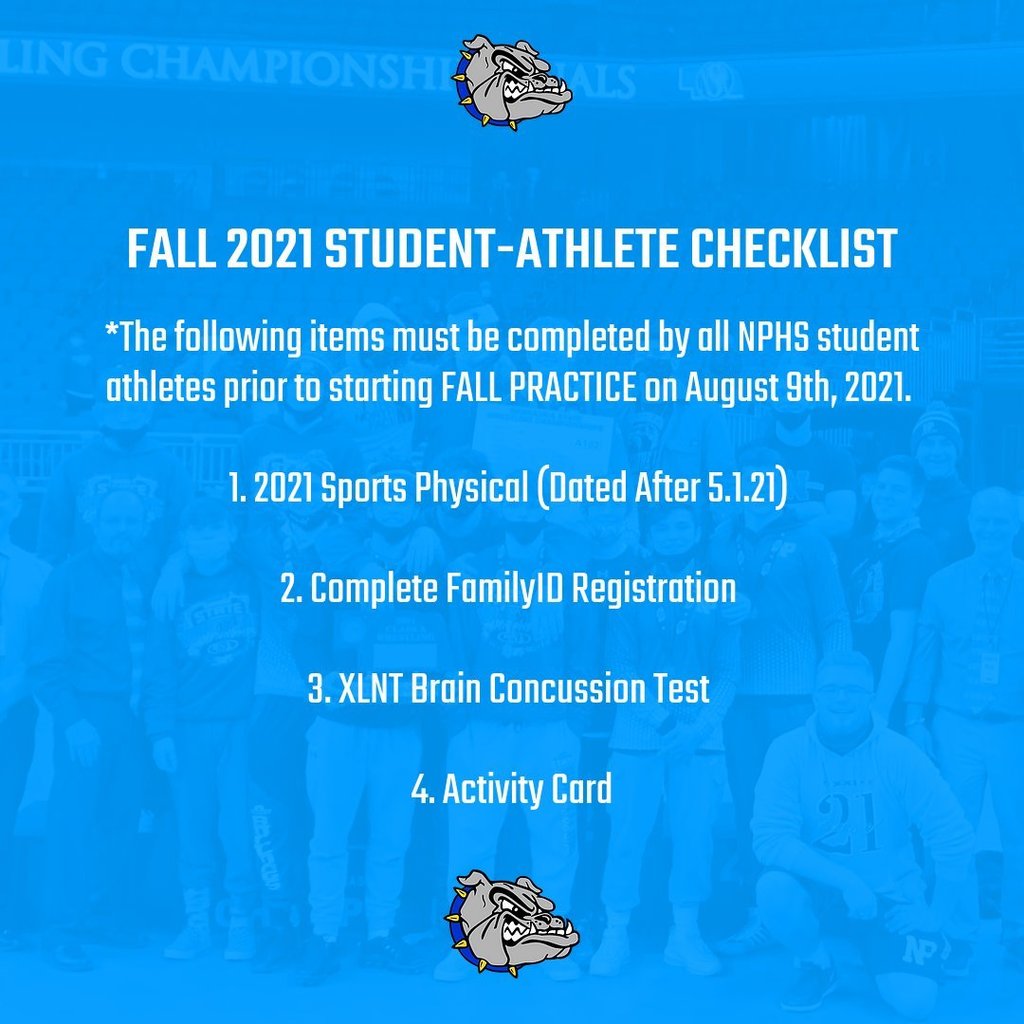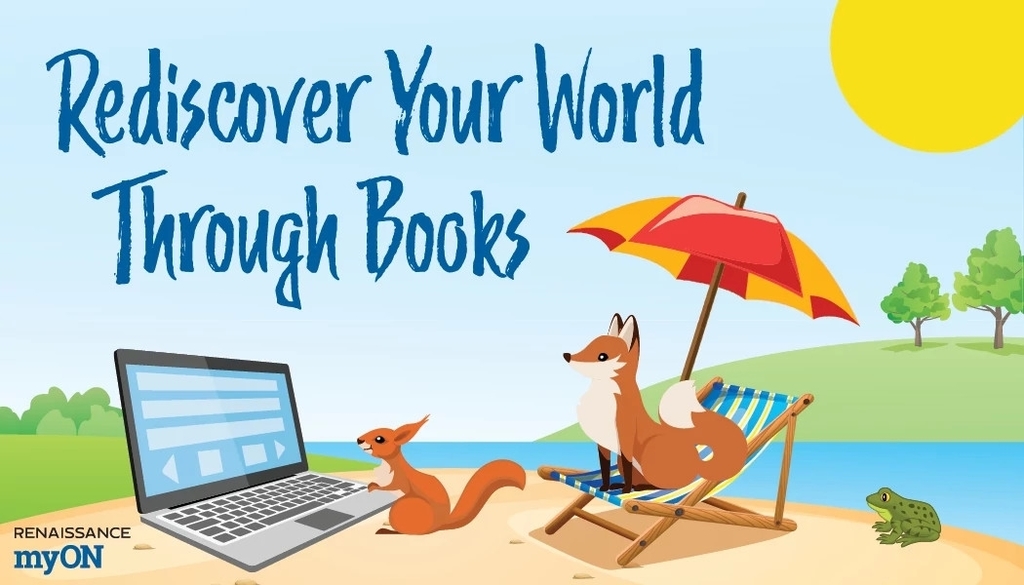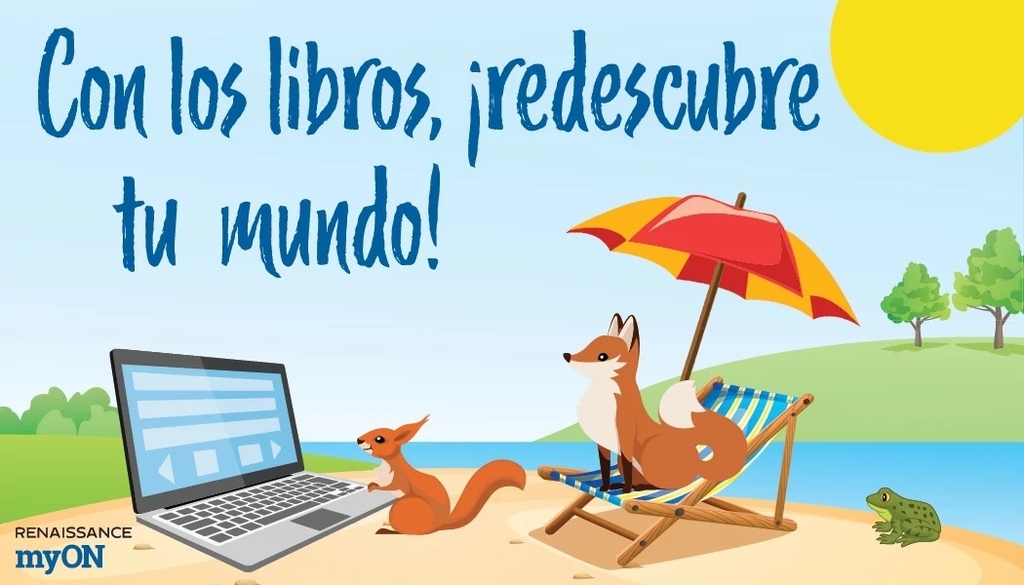 The NPPSD school supply lists are available on our website at nppsd.org or by clicking the link/s below. All Elementary Schools
https://5il.co/tws2
Madison & Adams Middle Schools
https://5il.co/tws1
First Day Of School 2021-22 August 16th, Kindergarten - 9th Grade August 17th, 10th - 12th Grade Enjoy the balance of your summer we will see you all soon. North Platte Public Schools, We Are NPPS, Come Grow With Us!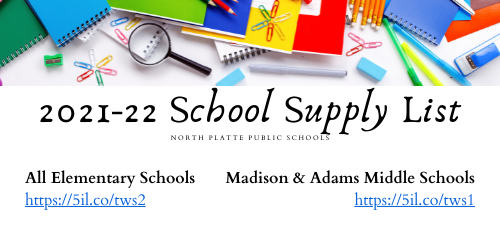 Are you looking for a family-friendly schedule that offers competitive pay, insurance, and 401K? Sodexo Nutrition Department at NPPSD is looking to hire full-time, part-time, and sub positions for the upcoming school year.
www.sodexo.jobs
Make an Impact on a Student's Life Full time, part-time, and sub positions available Excellent schedule – no weekends or evenings Opportunity for advancement Competitive pay Medical, dental, vision insurance and 401K with FT positions Apply today at
www.sodexo.jobs
Sodexo is an EEO/AA/Minority/Female/Disability/Veteran employer Sodexo is an EEO/AA/Minority/Female/Disability/Veteran employer. Sodexo is committed to upholding the spirit and principles of the Rehabilitation Act of 1973 and the 1998 amendment to the Act. If, due to a disability, you require a reasonable accommodation to navigate this site and/or complete the on-line application process, please contact
USASodexoFrontlineApplicationSupport@sodexo.com
for assistance.

NPPSD is very proud of our 4-H and FFA exhibitors who participated in the Lincoln county fair this week. Congratulations to each of you for your hard work and dedication to agriculture! #WeRNPPS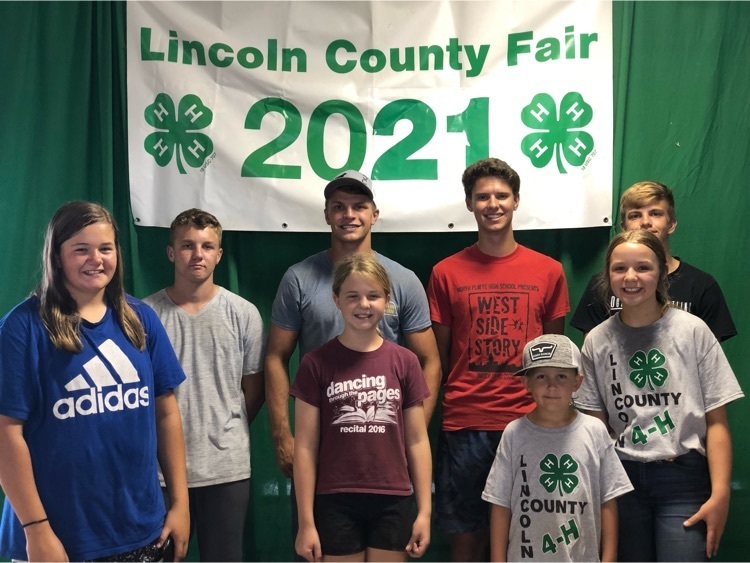 NPPSD is very proud of our 4-H and FFA exhibitors who participated in the Lincoln county fair this week. Congratulations to each of you for your hard work and dedication to agriculture! #WeRNPPS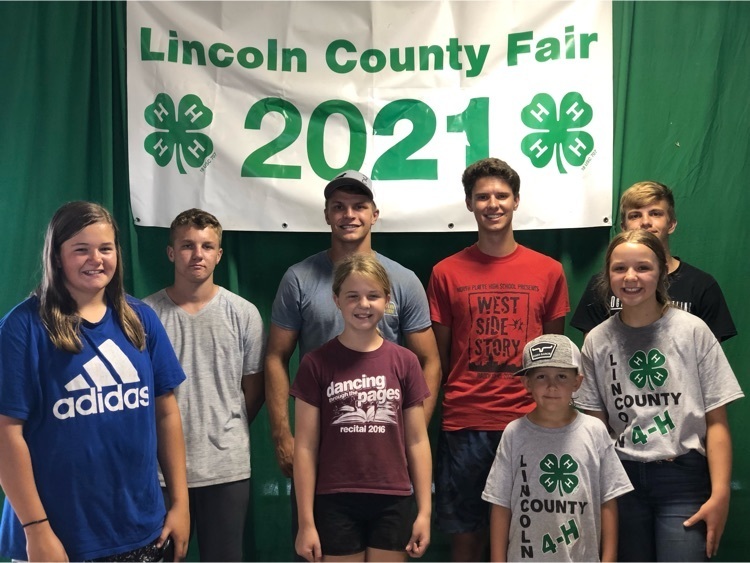 NPPSD is very proud of our 4-H and FFA exhibitors who participated in the Lincoln county fair this week. Congratulations to each of you for your hard work and dedication to agriculture! #WeRNPPS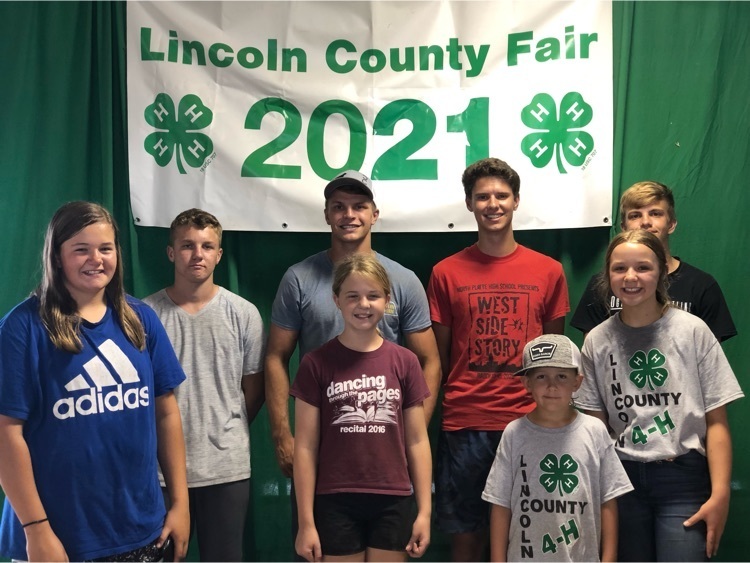 NPPSD is very proud of our 4-H and FFA exhibitors who participated in the Lincoln county fair this week. Congratulations to each of you for your hard work and dedication to agriculture! #WeRNPPS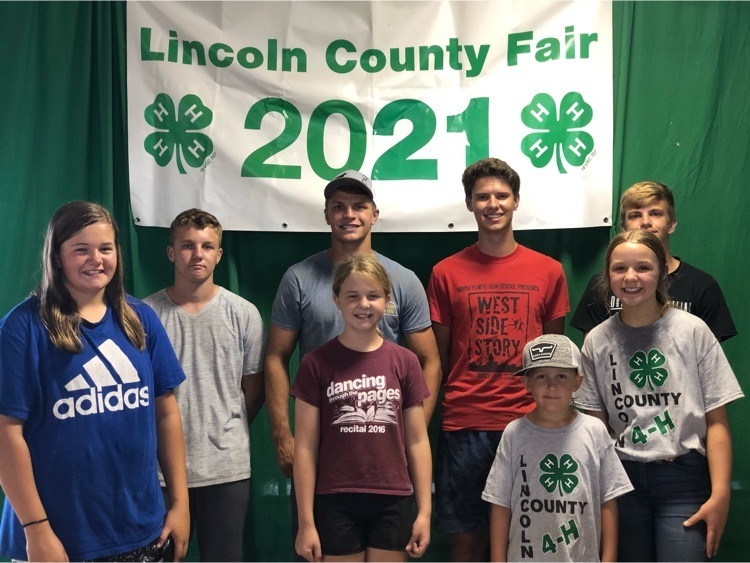 NPPSD is very proud of our 4-H and FFA exhibitors who participated in the Lincoln county fair this week. Congratulations to each of you for your hard work and dedication to agriculture! #WeRNPPS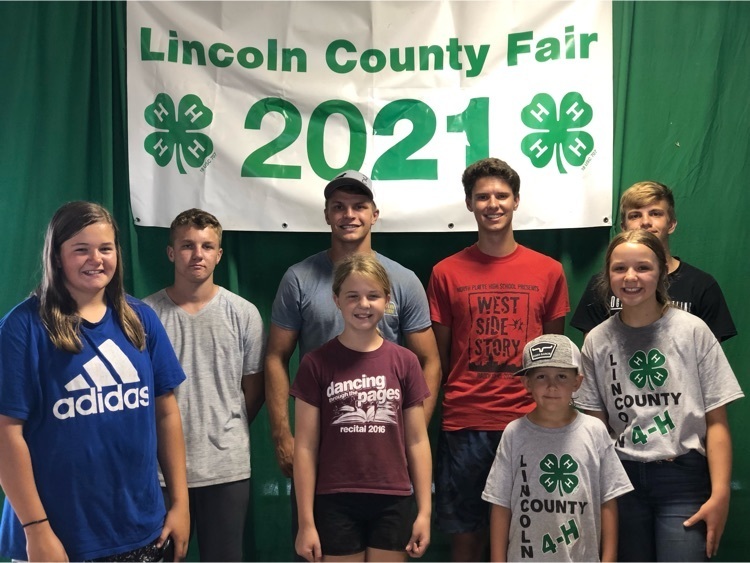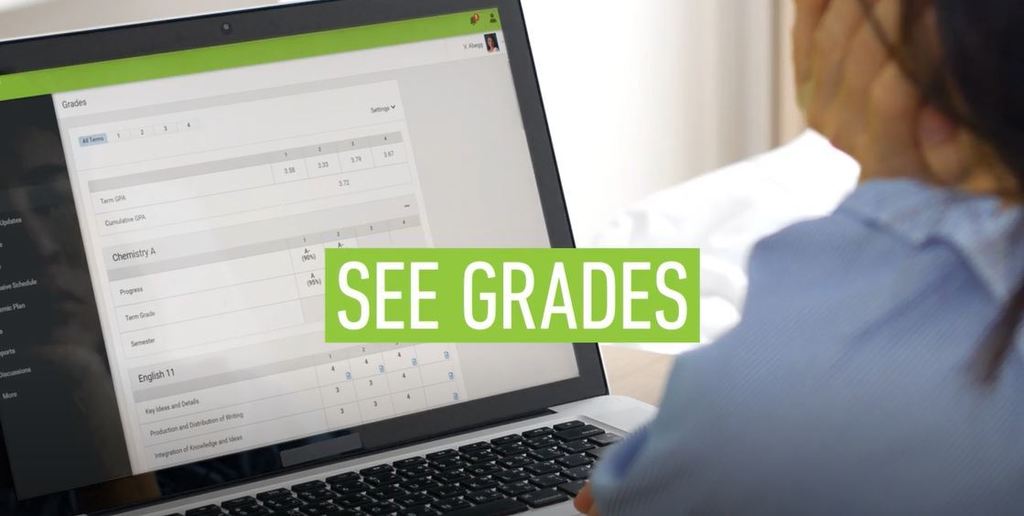 ​Tuesday. August 3rd, 2021, 1:00 pm—Until all items have been distributed North Platte High school 1220 W 2nd St, North Platte, NE 69101 Project Connect is a one-day, one-stop, drive-thru event where individuals and families can access a wide variety of services and on-hand items. Coordinated by: Items on hand include - Backpacks, school supplies, non-perishable food items, hygiene products & cleaning products. Bring your mobile device for quick access to our Resource Directory to help guide you in finding services to meet your needs. There will be NO mobile pantry on August 10th! We will partner with Project Connect on August 3rd at 1 pm at North Platte High School. Along with the regular mobile food boxes, produce, and milk, we will be handing out backpacks filled with school supplies for NPPSD students. This process might take longer than the regular mobile so please come prepared with extra water as it will be hot. ​Questions? Contact 308-520-3743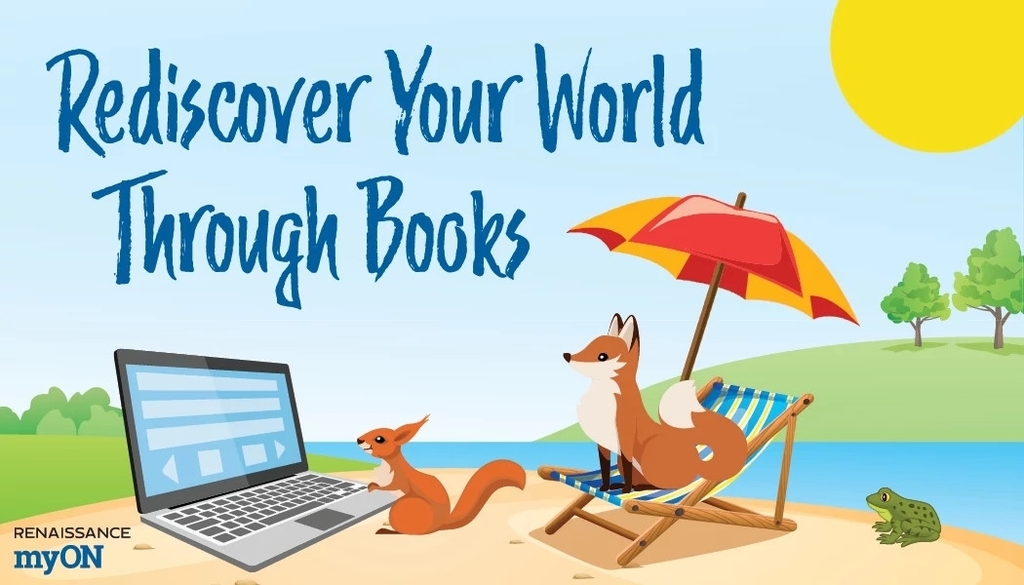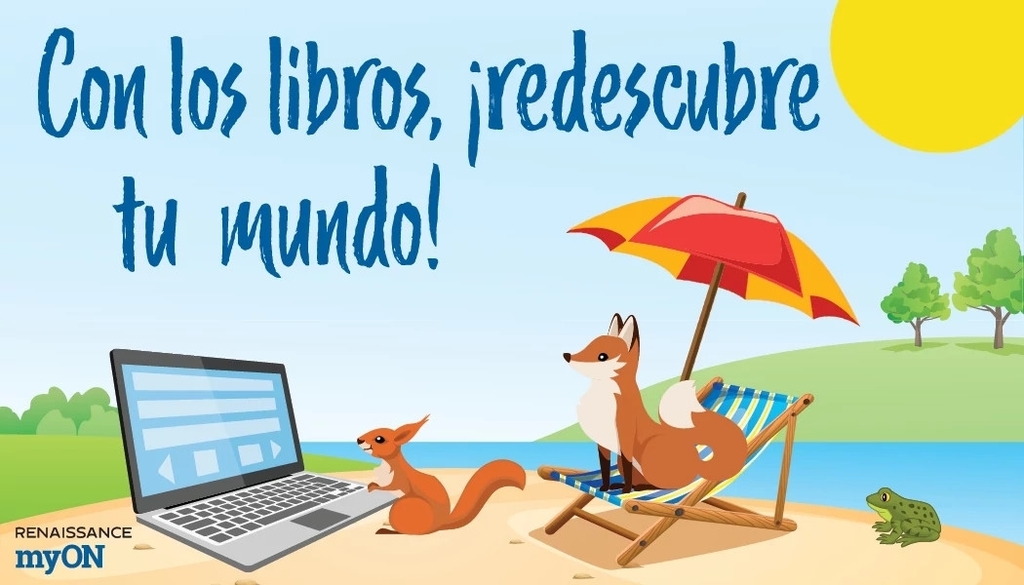 Schedule Now! NPPS School Pictures go.nebraskaportraits.com/np21 When: Tues July 27, 11am - 6pm / Wed July 28, 8am - 6pm / Sun Aug 1, 12 - 5pm Where: North Platte High School commons area Who: ALL North Platte students and staff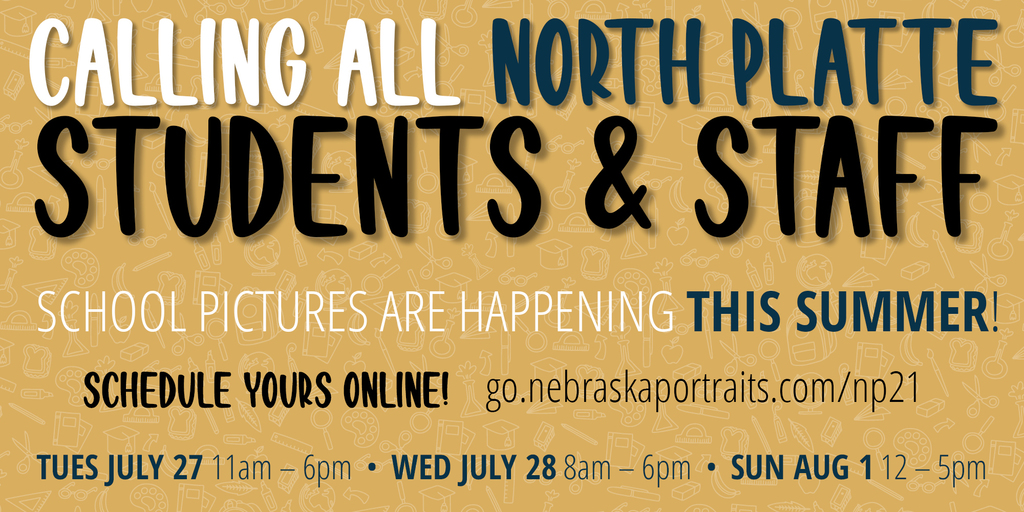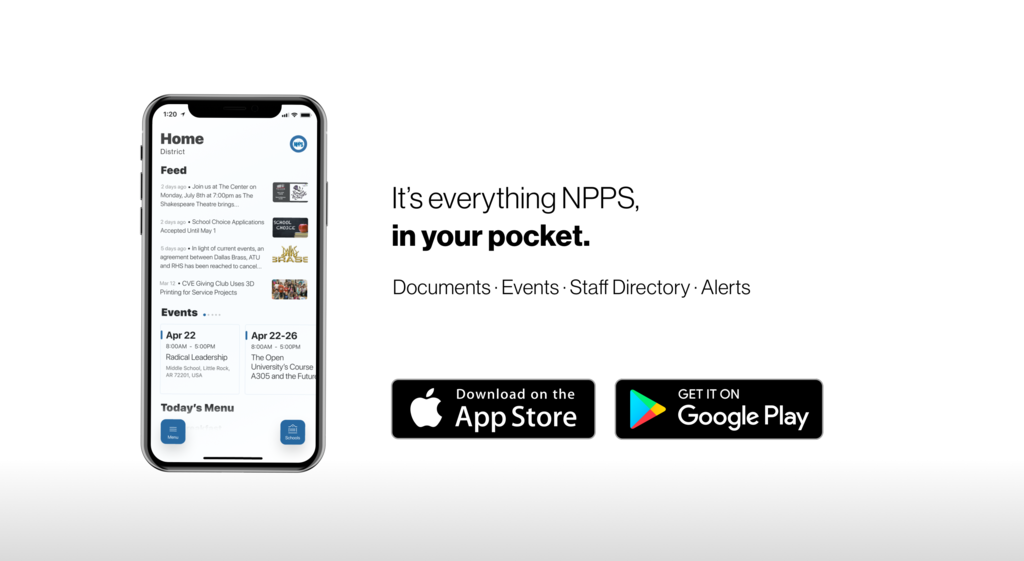 Schedule Now! NPPS School Pictures go.nebraskaportraits.com/np21 When: Tues July 27, 11am - 6pm / Wed July 28, 8am - 6pm / Sun Aug 1, 12 - 5pm Where: North Platte High School commons area Who: ALL North Platte students and staff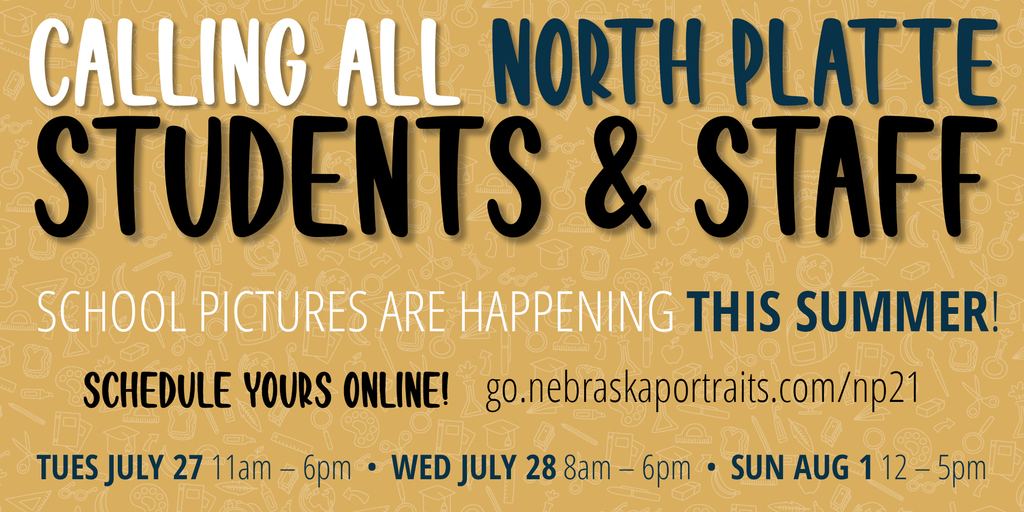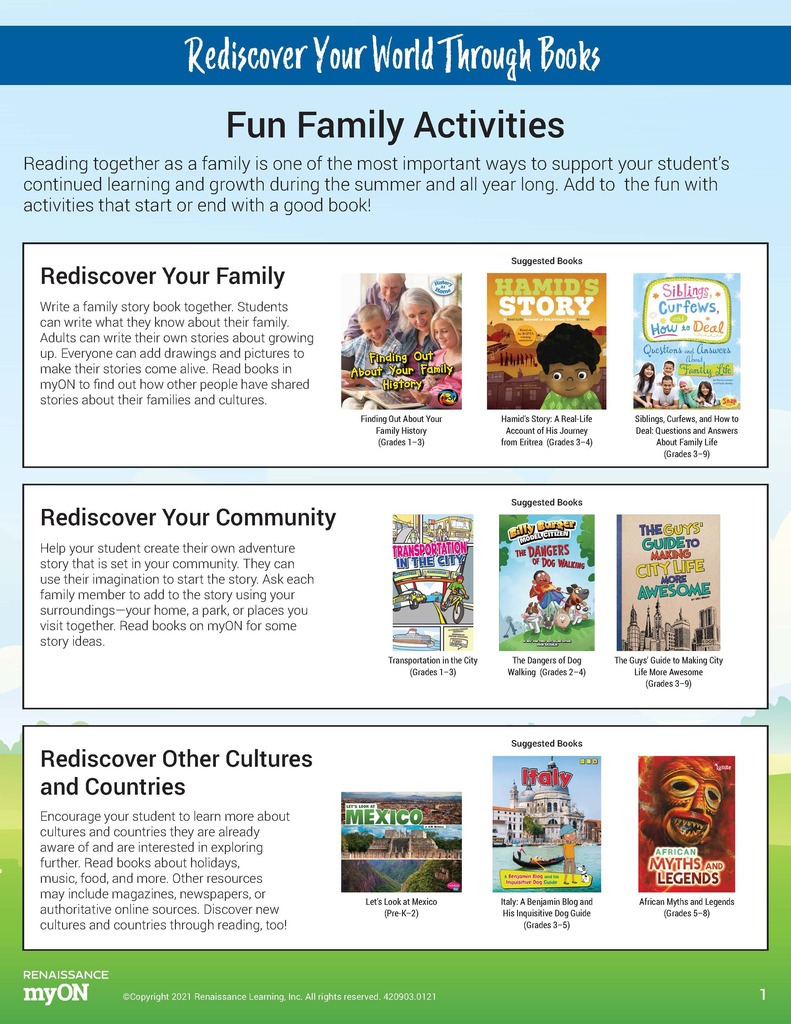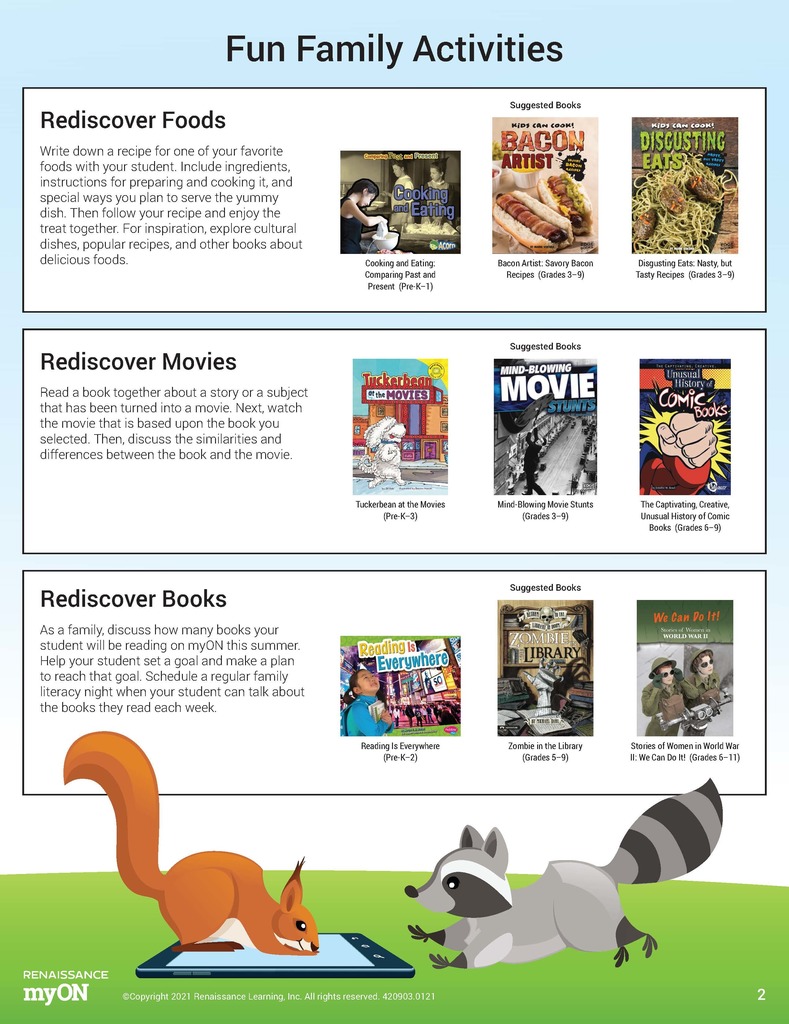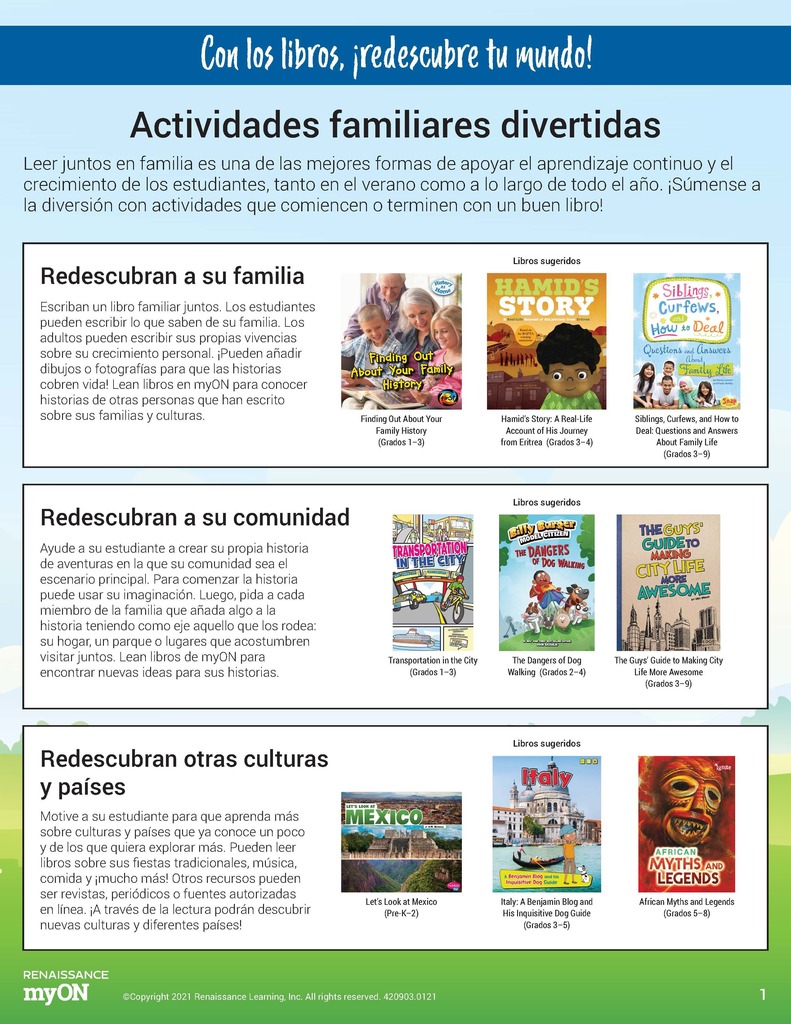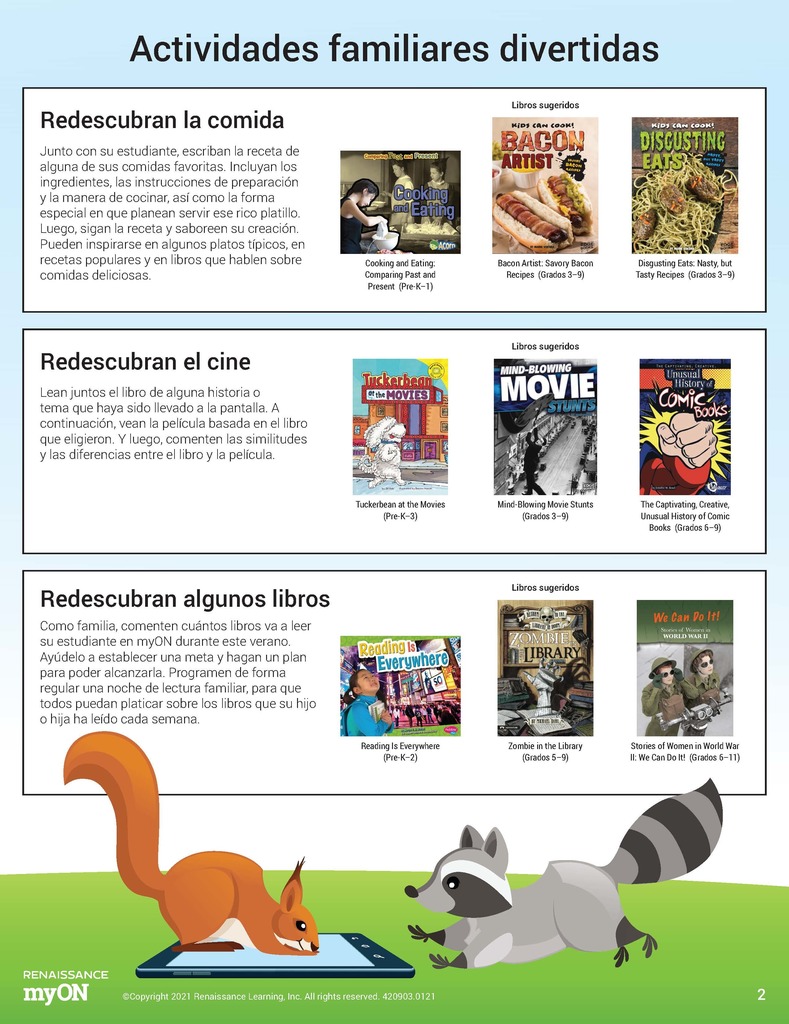 You are invited to view the July 2021 NPPS Board of Education Meeting Zoom webinar. Today, July 12, 2021, 5:30 PM Central Time (US and Canada) Please click the link below to join the webinar:
https://zoom.us/j/95178980079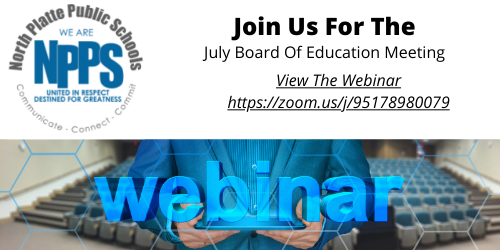 Schedule Now! NPPS School Pictures go.nebraskaportraits.com/np21 When: Tues July 27, 11am - 6pm / Wed July 28, 8am - 6pm / Sun Aug 1, 12 - 5pm Where: North Platte High School commons area Who: ALL North Platte students and staff