Hello NPPS Families, Friends, & Team,
It is enrollment time for our NPPS Bullpup Preschoolers and Kindergarteners. We need your help reminding your friends, neighbors, and community to enroll.
A Few Things To Share With Others:
Bullpup Preschool classes are filling up quickly. Enrollment now is highly recommended.

The 4-year-old (4 by July 31, 2023) preschool program helps students learn critical skills to be ready for success in kindergarten. These include social skills, reading readiness, building foundations for mathematics, and nurturing creativity and curiosity.

Kindergarten is open to 5-year-olds (on or before July 31, 2023).

Students enrolled in kindergarten before February 28, 2023, will know what school they will attend and will be invited to their new school for Kindergarten Round-Up in March.
Be sure to share this information with anyone who may need it.
Click Here To Enroll In The Bullpup Preschool Program For The 2023-2024 School Year
Click Here To Enroll In Kindergarten For The 2023-2024 School Year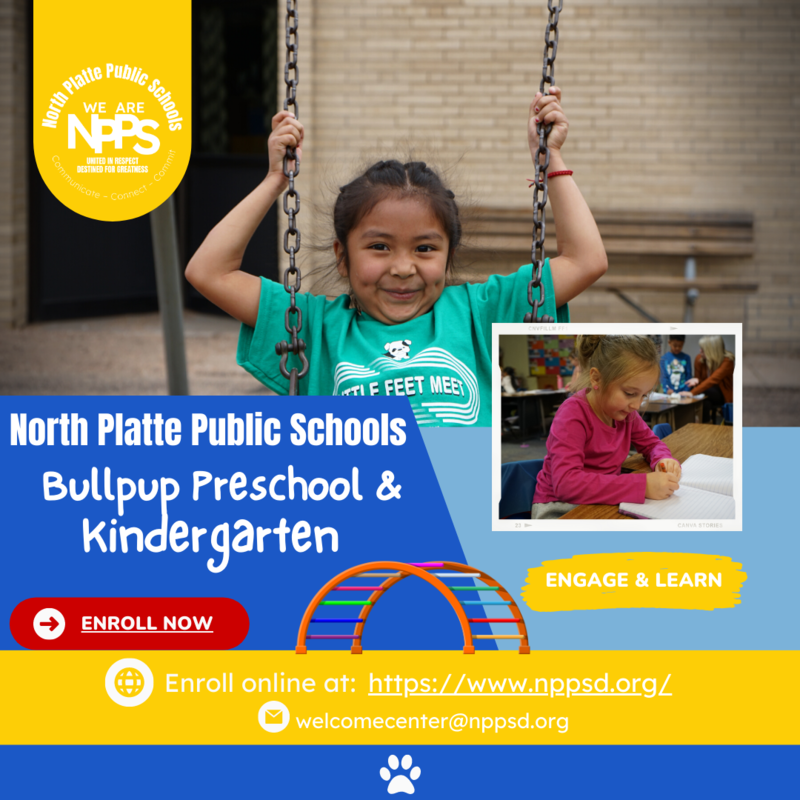 #WeRNPPS, Come Grow With Us!