Join us as we visit with members and coaches of our wrestling and play production teams.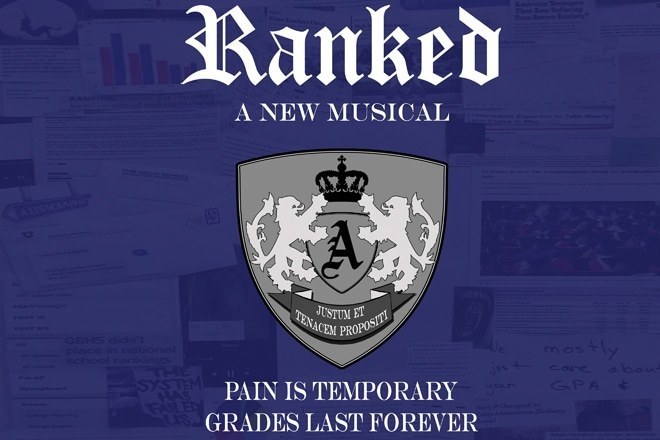 The NPHS Musical is BACK!!
After losing their live performances of last year's musical to the Covid-19 pandemic, the NPHS Music Department is PROUD to present "Ranked: A New Musical"! Rehearsals are underway for the Nebraska premiere of this new musical, written by Kyle Holmes and David Taylor Gomez and premiered at Granite Bay High School in March of 2019. Debuting just weeks after the College Admissions Scandal took the nation by storm, Ranked tells the story of a dystopian world where competition reaches new heights as publicized academic excellence defines each student's worth. In the face of an intense and perverse culture of performance, Lily must come to grips with her place in the status quo as she watches friends and enemies alike destroy themselves and each other to score their way to the top of academic leaderboards. When an impossible lie is discovered, the fate of these students' futures hangs in the balance.
This musical will feature many students who are no stranger to the stage, including: Carly Purdy as Lily, Caedmon Hoaglund as John, Faith Miller as Alexis, Jonah San Miguel as Ryan, Baylee Steele as Jordan and Annie von Kampen as Sydney. In addition, the cast includes about 35 other roles that will show off the talent at NPHS!
Ranked is set to take the stage March 19-21, 2021. Ticket sales will begin March 1st at www.showtix4u.com. As things evolve with the pandemic, we will follow guidance from our health department about spectator capacity for our performances. Follow us on Twitter at @MusicalNphs, on our Facebook page titled "Ranked: A New Musical presented by NPHS", or our Instagram page at 'bulldogmusical' to keep up with what it is like to rehearse in the middle of a pandemic and for important ticket information!