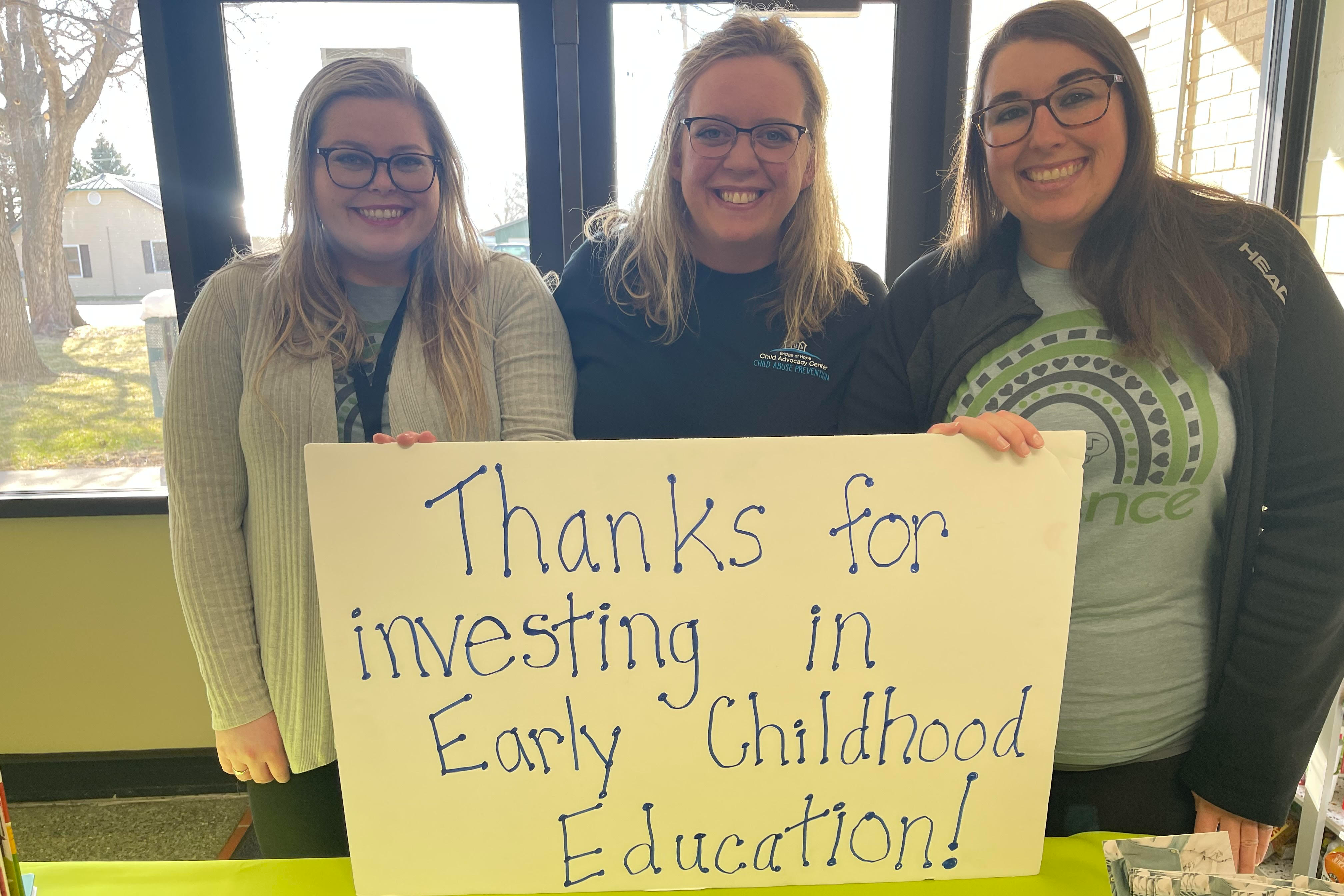 The Sixpence program is designed to provide parents and soon to be parents the opportunity to bond and develop strong relationships with their child. While learning to be their child's first teacher. Sixpence is learning within the home environment and supporting curiosity within the child's play. From pregnancy to age three Sixpence helps build an understanding in what to expect during each stage of your child's development. Parents can easily capture the teachable moments in everyday life. These moments enhance your child's language development, intellectual growth, social development and motor skills.
Sixpence is a voluntary program that operates year round.
Eligibility
If you live in the North Platte School District, have a child aged from birth to three (or you are pregnant) you may be eligible for the Sixpence program.
Minimum requirements are the parents have at least 1 of the following criteria:
Children whose family income would qualify them for participation in the federal free or reduced lunch program.

Children who were born prematurely (prior to 37 weeks) or at low birth weight(at or less than 5lbs).

Children who reside in a home where a language other than English is spoken as the primary language.

Children whose parents are younger than 20 years of age.

Children whose parents did not receive a high school diploma or GED.
Additional risk factors can be taken into account to determine eligibility in the Sixpence program.
Sixpence enrollment is based on serving families with the highest needs and risk factors first. A waitlist will be available for families in the event that the program is full.
Home Visits
Approximately one hour each week you will work one on one with a trained Parent Educator. During home visit you will learn how to be your child's first teacher. Through personalized lesson plans and goal writing. Visits are designed to take place in the home the child resides in except in extraordinary circumstances. Sixpence believes that babies can't wait! Sixpence will work with parents year round with the exception of holidays listed on the North Platte Public School Calendar.
Socialization Activities
One time each month Sixpence host's a group event. These activities are designed to provide education. While promoting peer socialization and connection among parents and children.
Connection to the Community
Parent Educators can support you in meeting personal and family goals by connecting you to community resources.
Developmental Screening
Parent Educators will work with you from screener to assessment for your child's development. Sixpence uses different screeners to assess if your child is developing on track. Sixpence uses a variety of tools to assess your child's development. Ages and Stages Assessment and the SWYC assessment help make sure your child is on track. The following areas are covered in the assessments: social- emotional, cognitive skills, speech/language, fine and gross motor skills.